Our Principal Investigators are internationally recognised and world leading in the clinical and basic science of heart failure. We have considerable expertise in studying various aspects of heart failure and its causes including coronary heart disease, myocardial infarction, hypertensive heart disease and cardiomyopathies.
The basic science involves using a range of animal models of heart disease alongside human samples to investigate all aspects of heart disease. Strong translational links exist to clinical academics who are world leaders in Clinical Pharmacology, Imaging (echocardiography, CT, MRI), Epidemiology and Clinical Trials.
Our clinicians work in tertiary care NHS hospitals in Greater Glasgow & Clyde Health Board and in the Golden Jubilee National Hospital, which hosts the West of Scotland Heart and Lung Centre and the National Services in Adult Congenital Heart Disease, Advanced Heart Failure and Pulmonary Vascular Disease.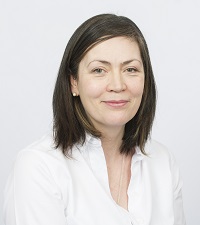 Clinical Senior Lecturer - Cardiology (Cardiovascular & Metabolic Health)