Dr Marco Guidi
Lecturer (Accounting & Finance)
Biography
Established research track record with 8 published papers/chapters that have been published in journals of international excellence. Research in democratic corporate governance and in financial ethics. Developed with co-authors' the 'Moral Debt' model based on option theory of the firm. Possess over 13 years of higher education teaching experience designing and developing various postgraduate, undergraduate and professional finance courses in international financial management, security analysis, corporate finance and corporate governance. PhD in asset pricing from the University of Strathclyde. Currently, convener for the Masters of Finance (MFin) degree, course coordinator for under- and post- graduate courses, college ethics committee member, and elected member of Senate.
Research interests
Marco is a member of the Finance research cluster.
Areas of expertise:
Corporate finance
Financial ethics
Corporate governance
Risk and uncertainty
Democratic industrial organisation
Grants
ICAS (2010) seed-corn funding: the democratic corporate governance system of Scott Bader Commonwealth.
Supervision
Corporate Governance, Ethical Finance and Investment
Teaching
Postgraduate courses: International Financial Management; International Corporate Governance & Accountability; and Issues in Accounting Research.
Undergraduate course: Finance 1; and International Financial Management.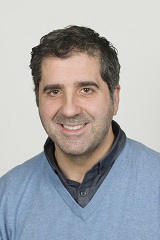 Accounting and Finance, Main Building, Glasgow, G12 8qq,