Dr Alison Smart
Senior Lecturer in Management (Management)
telephone: 0141 330 4240
email: Alison.Smart@glasgow.ac.uk
https://orcid.org/0000-0001-6453-1212
Biography
I joined the Adam Smith Business School in September 2013. My research and teaching centres around operations management, with a particular research interest in process innovations and supply networks. Some recent work has looked at the use of RFID technologies in supply chain and service settings.
Projects
With colleagues at the Universities of Glasgow and Strathclyde I am part of the FITwork project, researching Fair, Innovative and Transformative Work.
With colleagues in Computing Science and Social Science at the University of Aberdeen, I was part of ASSURE, a project investigating the networking of rural SMEs. With Dr Raluca Bunduchi from the University of Edinburgh I examine process innovations, particularly those at the interface of organizations.
A recent project, with Dr Bunduchi, Professor Lorna McKee (Aberdeen) and Professor Azuro-Blanco (Queens University, Belfast) looked at the application of telemedicine to glaucoma care.
Before moving to Glasgow I held positions at the University of Aberdeen, Manchester Business School and the University of Edinburgh, and worked for ICI and then Zeneca as a research and development chemist.
Research interests
Alison is a member of the Services and Operations Management research cluster.
Areas of expertise:
Operations management
Process innovation
Technology management
Supply chain management
Manufacturing management
Service management
Grants
Co-investigator, FITwork, July 2015 - present
Co-investigator ASSURE Nov 2010 – 2013, University of Aberdeen with Tim Norman (principal investigator), and Jeff Pan, Katia Sycara and Claire Wallace (co-investigators). Part of Rural Digital Economy Hub funded by EPSRC.
Investigator, EPSRC Manufacturing Futures Network with MacBryde J (principal investigator, University of Strathclyde) and 13 others at several UK universities. Grant EP/D059046/1.
Total grant value: £62,422. March 06 – Feb 08 (extended to Jul 08).
Investigator, ESRC E-Society Programme The Network Enterprise: the Shaping of Institutions and Standards in e-Business. With Williams R. and Graham I.R. (University of Edinburgh). Grant RES-335-25-0022.
Total grant value: £84,861 April 2003 – March 2005.
Supervision
I am interested in supervising PhD projects in the areas of:
operations process innovation – particularly, but not limited to, process innovations that cross organisational boundaries;
supply chain management (including goods supply chains, service supply chains and mixed goods and service supply chains);
the implementation of new technologies within manufacturing and/or service operations.
In my own research, I use use empirical – largely qualitative, but some quantitative – methodologies, and would expect potential applicants to wish to use similar approaches in their own projects. My research interests do not involve mathematical modelling.
Teaching
Postgraduate:
Undergraduate: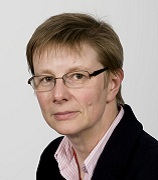 Room 601, Gilbert Scott Building, University Avenue, Glasgow G12 8QQ,