Robert Coultous BVSc MSc MRCVS – HBLB Research Scholar
I am the lead researcher of the project, having been awarded my scholarship from September 2015. I have always maintained a strong interest in research following the masters degree in veterinary parasitology I achieved during my veterinary undergraduate degree. With six years of experience in practice, I believe my clinical and academic capabilities will provide me with a unique perspective on what I believe is an important and valuable project.
Project Funding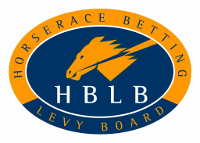 The Horserace Betting Levy Board (HBLB) is a UK statutory body that was established by the Betting Levy Act 1961. It is a non-departmental public body and its sponsoring Government department is the Department for Culture, Media and Sport. However, HBLB receives no central Government grant-in-aid and no National Lottery funding, existing solely from a statutory levy of horseracing bookmakers. HBLB's veterinary research funding is to support scientifically robust research projects which will benefit the health and well-being of horses. We are grateful for HBLB's generous support for this project and further information about the organisation and its activities can be found at HBLB website (hblb.org.uk).
Project supervisors
Combining both clinical and research elements, the project involves a team of University of Glasgow researchers based at the Weipers Centre for Equine Welfare at the School of Veterinary Medicine and the Institute of Biodiversity, Animal Health an Comparative Medicine.
Collaborators and acknowledgements
All research projects rely on the collaboration of many individuals and organisations. Below is a list of those who have generously contributed to the project through provision of samples, data, advice and support:
Publications
Below is a list of publications arising from the project work:
Coultous RM, Phipps P, Dalley C, Lewis J, Hammond TA, Shiels BR, Weir W & Sutton DGM (2019) Equine piroplasmosis status in the UK: an assessment of laboratory diagnostic submissions and techniques. Veterinary Record, 184(3):95 http://dx.doi.org/10.1136/vr.104855
Coultous RM, Raftery AG, Shiels BR, Sutton DGM & Weir W. (2017) Molecular confirmation of Sarcocystis fayeri in a donkey. Veterinary Parasitology, 240, 30–33. http://doi.org/10.1016/j.vetpar.2017.04.026
Coultous R, Weir W, Sutton D (2017) Equine piroplasmosis study. Veterinary Record, 180(10):258 https://doi.org/10.1136/vr.j1153

Our work has also been the subject of this research comment:
Leblond A (2019) Equine piroplasmosis - the view of a practitioner from an endemic region. Veterinary Record, 184(3):92-94 http://dx.doi.org/10.1136/vr.l16