Professor Kathryn Elmer
Professor

(Evolution & Diversity)
telephone: 6617
email: Kathryn.Elmer@glasgow.ac.uk

Graham Kerr Building, room 402
https://orcid.org/0000-0002-9219-7001
Research interests
Background
For a full list of publications, see:
Kathryn Elmer at Google Scholar or
ResearcherID D-7734-2013

For lab news, papers and team, see:
http://elmerlab.blogspot.co.uk/

I am a member of Scottish Crucible and the Alexander von Humboldt Network
For lab news, papers and team, see: Elmerlab
Research Interests
My primary motivation is to understand the role of natural selection and the environment in the diversification of species. By focusing on replicate geographical contexts and benefiting from our burgeoning ability to "genomicize" ecological model systems, I endeavour to address long-standing questions about evolution in new ways. My research program is built upon two major hierarchies of questions:
How does natural selection act on the genomic and phenotypic variability of populations to promote speciation? How and when can we discern selective from non-selective factors in evolution?
What is the role of intrinsic properties of taxa (e.g. genetic variation, genome architecture) in the potential for adaptation and speciation?
To answer these questions I pursue an integrated genetic, genomic, and ecological approach in a comparative framework. In particular, I focus on parallel adaptive radiations, especially of "ichs and herps". Such closely related taxa in a radiation represent phylogenetically-controlled "speciation in action", from the initial stages of population divergence through to behavioural and genetic isolation. We apply a range of genomic tools, especially population genomics using next-generation sequence data, ecological transcriptomics, and whole genome structural comparisons.
Current Projects
This represents a selection of my research interests and projects, many conducted in collaboration with undergraduate, Masters and PhD students. Please contact me if you wish further information or, for students, wish to discuss ideas for tailoring your own project within our team.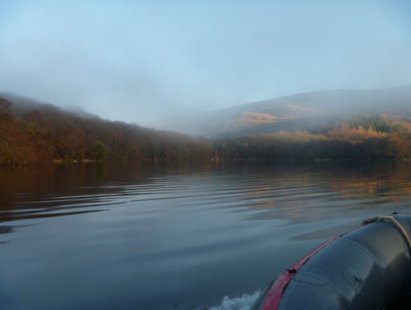 Ecological genomics of adaptive polymorphisms
A great challenge of evolutionary biology is that many processes occur on long timescales and are difficult to study or replicate. Therefore, I am especially fascinated by parallel evolution, or the repeated evolution of phenotypically similar species in spatially isolated but similar environments. In those cases we can use these 'natural experiments' to dissect the ecological, phenotypic, and genetic mechanisms and responses in diversification (see e.g. Elmer & Meyer (2011) Adaptation in the age of ecological genomics: insights from parallelism and convergence. Trends in Ecology & Evolution, 26, 298–306). Of particular interest are ecologically relevant trophic phenotypes and colour variants. We are pursuing this research with two models: primarily adaptive radiations of northern freshwater salmonids such as Arctic charr and European whitefish (e.g. Elmer, K. R., 2016. Genomic tools for new insights to variation, adaptation, and evolution in the salmonid fishes: a perspective for charr. Hydrobiologia) and also evolutionary radiations of salamanders. Work in collaboration with researchers at the University of Konstanz focuses on trophic and colour variants in parallel radiations of crater lake cichlid fishes (e.g. Kusche et al. 2015 Sympatric ecological divergence associated with a colour polymorphism, BMC Biology; Elmer et al. 2014 Parallel evolution of Nicaraguan crater lake cichlid fishes by non-parallel routes. Nature Communications).

Funding (partial list): Marie Curie Career Integration Grant (FP7) including studentship (prev H. Recknagel, currently A. Jacobs); Catalyst Fund, Wellcome Trust Institutional Strategic Support (Univ. Glasgow); Pilot Funding, Wellcome Trust Institutional Strategic Support (Univ. Glasgow); BBSRC-DTP studentship to M. Carruthers (with C. Adams); NERC Studentship to J. Burgon (with B. Mable).
‌The genetics of major evolutionary transitions
Life history variations provide key insights to species ecology and evolution across changing landscapes. We are studying the evolutionary history, comparative genomics, and ecological genomics of live-bearing vs egg-laying in squamate lizards. We are combining field research, experimental approaches on captive populations, and genomics of landscape patterns and deep evolutionary variations.

Funding (partial list): Lord Kelvin Adam Smith studentship to H. Recknagel (Univ. Glasgow, with N. Kamenos in Geography); NERC Standard Grant (RCUK).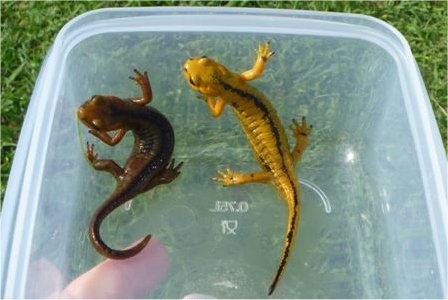 Speciation in megadiverse groups
Species rich groups provide a good system to test demography and environment in speciation because there are numerous lineages to assess as replicates. For example, the forests on the slopes of the Andes mountains are a famous but poorly understood 'biodiversity hotspot'. I have inferred evolutionary histories of morphological stasis despite deep genetic divergence (cryptic species) in species complexes of frogs and salamanders. We found that species branching was much older than expected and may have been promoted by ancient landscape changes (e.g. Elmer KR, Dávila JA, Lougheed SC (2007)
Cryptic diversity and deep divergence in an upper Amazonian frog, Eleutherodactylus ockendeni.
BMC Evolutionary Biology; Elmer, K. R., R. M. Bonett, D. B. Wake, and S. C. Lougheed. 2013.
Early Miocene origin and cryptic diversification of South American salamanders.
BMC Evolutionary Biology).
Research units
Grants
Grants and Awards listed are those received whilst working with the University of Glasgow.
How to lose your gut: Genomic insights from parasitism loss in lampreys
Leverhulme Trust
2020 - 2023

Using reproductive mode evolution to reveal its genetic basis.
Natural Environment Research Council
2020 - 2023

Genomic selection on live-bearing and egg-laying
Leverhulme Trust
2020 - 2023

The evolutionary history and genomic basis of the unique European lamprey diversity in Loch Lomond.
Glasgow Natural History Society
2020 - 2021

Evolutionary genomics of lamprey in Scotland
The Carnegie Trust for the Universities of Scotland
2019 - 2020

Liolaemus sequencing
Centro Científico Tecnológico CENPAT
2019 - 2020

The effect of different reproductive trajectories on maternal telomere length.
Glasgow Natural History Society
2017 - 2018

The genomic signature of contemporary divergence of European whitefish in Lake Constance
Fisheries Society of the British Isles
2016 - 2016

From egg-laying to live-bearing: Unravelling the genetics of a major evolutionary transition
Natural Environment Research Council
2016 - 2019

Genetics Society Hereditary Fieldwork Grant
The Genetics Society
2015 - 2015

Environmental and genomic drivers of diversity in Scottish fishes of high natural heritage value
The Carnegie Trust for the Universities of Scotland
2015 - 2016

Genome-wide phylogenetic analysis of a diverse Palaearctic salamander lineage, Salamandra spp.
The Linnean Society of London
2015 - 2016

Imaging chromatophore ultrastructure in a colour polymorphic lineage of European Fire Salamander (Salamandra salamandra)
Glasgow Natural History Society
2014 - 2015

Colouration biodiversity within and across environments: an example from the adaptive radiation of fire salamanders
The Royal Society
2014 - 2014

GEN ECOL ADAPT: Adaptation genomics of trophic polymorphism
European Commission
2013 - 2016

The role of gene expression in phenotypic plasticity and adaptive divergence (ISSF Catalyst)
Wellcome Trust
2013 - 2015

Teaching
"Ecological Speciation". This is a recommended option for BSc Honours in Marine & Freshwater Biology, MSci in Marine & Freshwater Biology; BSc Honours in Zoology, MSci in Zoology.

Contributing lectures to undergraduate "Evolutionary Biology" and "Animal Diversity"