Kelvin Smith PhD Scholarships
Download
Quick Links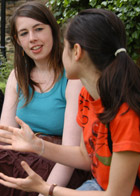 Kelvin Smith PhD Scholarships
‌The University of Glasgow has a long and continuing tradition of investing in world-leading innovation and research. The secrets of our success have been in:
creating and promoting an excellent research environment in which to work and study;
providing cutting-edge facilities and equipment; and
ensuring that our research output is of the highest quality
Key to this success has been our commitment to investing in people with outstanding research capability and potential.
The prestigious Kelvin Smith PhD Scholarship scheme has been established to continue this investment, allowing the University to support outstanding researchers who have the potential to become leaders in their chosen fields.
Stimulating and sustaining leading-edge interdisciplinary research in all areas, the schemes have been created in the names of two prominent historical figures who represent the University's research contribution to the world: Lord Kelvin and Adam Smith.
The Kelvin Smith PhD Scholarship scheme offers the opportunity for outstanding research students both from home and abroad to participate in some of the most exciting areas of research taking place at Glasgow whilst developing their research skills.
For further details on the Lord Kelvin Adam Smith Fellowships and Leadership Fellows please see our website or contact kelvinsmithfellows@glasgow.ac.uk
Kelvin Smith PhD Scholarships
Please see the Recruiting Scholarship Projects page for project and contact details.