Kelvin Smith PhD Scholarships
‌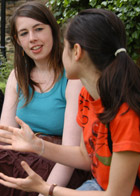 Kelvin Smith PhD Scholarships
*The LKAS scheme is currently under review. We hope to bring you details during mid-late October 2016*
The Kelvin Smith PhD Scholarship scheme offers the opportunity for outstanding research students both from home and abroad to participate in some of the most exciting areas of interdisciplinary research taking place at Glasgow.
During October each year researchers from across the University submit project proposals, from which 5 from each of the 4 Colleges (20 in total) are selected to be advertised to potential doctoral students. Of these 10 scholarships are generally awarded based on the excellence of the project and the selected candidate.
Open to home/EU and international/overseas students.
Each scholarship will run for up to 4 years and will provide the successful students with an annual stipend at UK Research Council recommended rates (estimated to be £14,510 for 2017/18).
Annual consumables budget for research and travel costs (currently £3000 for students commencing in 2016/17).
Appointed students will receive a full fee waiver from the host College.
Projects will be advertised during mid-November to January but check individual project listings for submission details.
Further information about the scheme can be found in the Lord Kelvin Adam Smith Guidance Notes or by emailing pgr@glasgow.ac.uk.
Background
The University of Glasgow has a long and continuing tradition of investing in world-leading innovation and research.
The secrets of our success have been in:
creating and promoting an excellent research environment in which to work and study;
providing cutting-edge facilities and equipment; and
ensuring that our research output is of the highest quality
Key to this success has been our commitment to investing in people with outstanding research capability and potential.
The prestigious Kelvin Smith PhD Scholarship scheme has been established to continue this investment, allowing the University to support outstanding researchers who have the potential to become leaders in their chosen fields.
Stimulating and sustaining leading-edge interdisciplinary research in all areas, the schemes have been created in the names of two prominent historical figures who represent the University's research contribution to the world: Lord Kelvin and Adam Smith.
The prestigious Lord Kelvin/Adam Smith PhD Scholarship scheme was established in 2007 to support the development of innovative, boundary-crossing research at the University of Glasgow. The scheme supports new partnerships between members of staff and will offer outstanding research students both from home and abroad the opportunity to undertake doctoral training in the context of cutting edge interdisciplinary research projects.