World Rabies Day 2020
Published: 27 October 2020
End Rabies: Collaborate, Vaccinate
28th September marked the 14th World Rabies Day. Every year 59,000 people die of rabies and every death is preventable. Focusing on the key issues in rabies elimination the theme this year is "End Rabies: Collaborate, Vaccinate".

End rabies: a reminder that we have 10 years to end human deaths from dog rabies and that we can raise awareness at the global level through the End Rabies Now campaign.

Collaborate: The United Against Rabies coalition was formed and subsequently launched the Global Strategic Plan. We need to continue collaboration at the international, national and local levels to eliminate rabies – especially keeping in mind that it's a disease that knows no borders.

Vaccinate: A massive breakthrough was recently made in the rabies world – GAVI, the vaccine alliance, has included rabies into its portfolio of vaccines. This means that with their support, 181,000 more human deaths from rabies can be prevented. We also need to remember to vaccinate dogs to prevent rabies at its source so that we can reach elimination.

In order to raise awareness, staff and students had planned to hold a Run, Cycle and Swim event in the Trossachs led by Sarah Cleavland. Unfortunately, due to COVID-19 restrictions we had to cancel. However, many of our brilliant team marked 2020 World Rabies Day with their own activities.
Anna Czupryna
3.6km for 10 days
(360 challenge)
Tanzania
Crinan Jarrett
5.9km run
Eskrigg Nature Reserve, Lockerbie
Jen Jen Yu + Cameron Nicholls
mini triathlon
Trossachs
Jennika Virhia
5.9km walk
Pollock Park
John Claxton
walk
Scald Law, Pentland Hills
Kathrin Loosli + Danko Alovor
5km walk
Glasgow West end/Maryhill
Paul Johnson
5900m rowing
River Clyde
Roman Biek
5.9km run
Glasgow West end/Maryhill
Sarah Cleaveland
cycle and swim
Aberfoyle
Well done to everyone who got involved. It is so important that we raise awareness of Rabies and all of your efforts are greatly appreciated.
Find out more about the important research being done in the institute: https://www.gla.ac.uk/research/beacons/onehealth/rabies/
Find out more about rabies alliance: https://rabiesalliance.org/world-rabies-day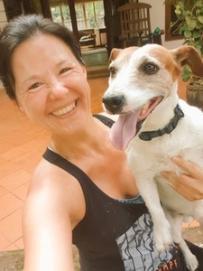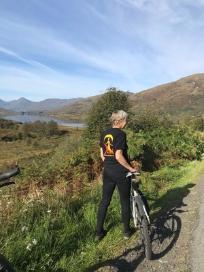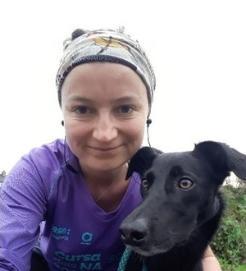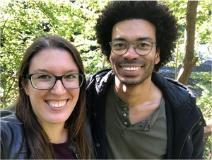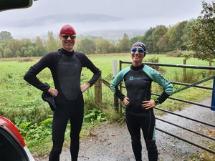 ---
First published: 27 October 2020