iii Director plays prominent role on World Arthritis Day
Issued: Wed, 23 Oct 2019 12:18:12 BST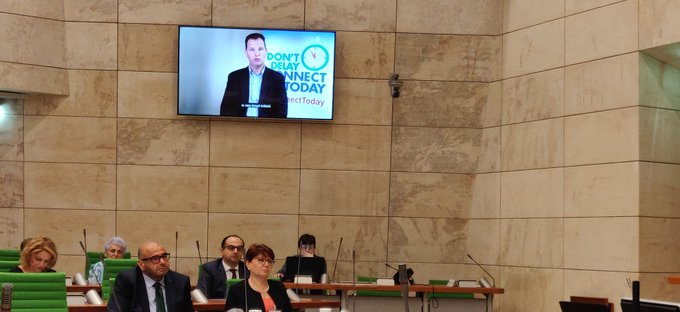 Institute of Infection, Immunity and Inflammation director Professor Iain McInnes recently addressed the Parliament of Malta in his capacity as EULAR - European League Against Rheumatism (EULAR) president.
To mark World Arthritis Day on 12 October, EULAR launched a campaign emphasising the importance of supportive employer policies to enable the professional success of hundreds of millions of people with rheumatic and musculoskeletal diseases (RMDs) worldwide.
The Don't Delay, Connect Today action, themed as Time2Work, aims to dispel misconceptions about RMDs and shows how employers can best support people who live and work with the conditions.
Prof McInnes spoke about the integration into the workplace of those with rheumatic and musculoskeletal diseases in a virtual address to the parliament of the Mediterranean island country of Malta as part of their National Conference on Arthritis on 21 October.
He said: "It was my pleasure to virtually address the Maltese parliament on the occasion of their celebration of Arthritis Day regarding the integration of those with chronic rheumatic and musculoskeletal diseases into the workplace.
"Employers can support the well-being of people with RMDs; work is a critical part of building self-esteem and it's a tragedy that so much talent is lost from the workforce."
---