Cytokine Signalling Forum
Issued: Mon, 03 Sep 2018 16:38:00 BST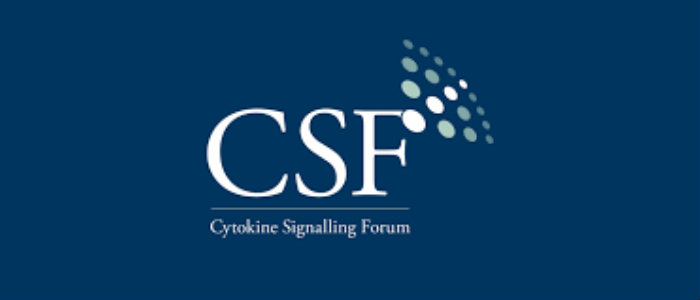 The Cytokine Signalling Forum (CSF) is an educational website developed under the auspices of the University of Glasgow, dedicated to the dissemination of the latest developments in cytokine signalling.
It provides continuing medical education to clinicians around the globe to facilitate greater understanding of the science of cytokines and cytokine signalling, and its implications for clinical practice.
Free summaries and slides for a selection of research papers
The steering committee regularly select the most relevant and up-to-date publications for rapid review, including a brief summary highlighting key points and slide deck going into more detail of the data.
CME Courses
A range of interactive, tutorials videos and assessments to meet the needs of rheumatology specialists, with key points identified through consultation and guidance from an expert scientific steering committee.
Monthly Podcasts
Featuring Institute of Infection, Immunity & Inflammation Director, and Chair of the CSF Steering Committee, Professor Iain McInnes.
Sign in or register here to access a range of content free from commercial bias.
---