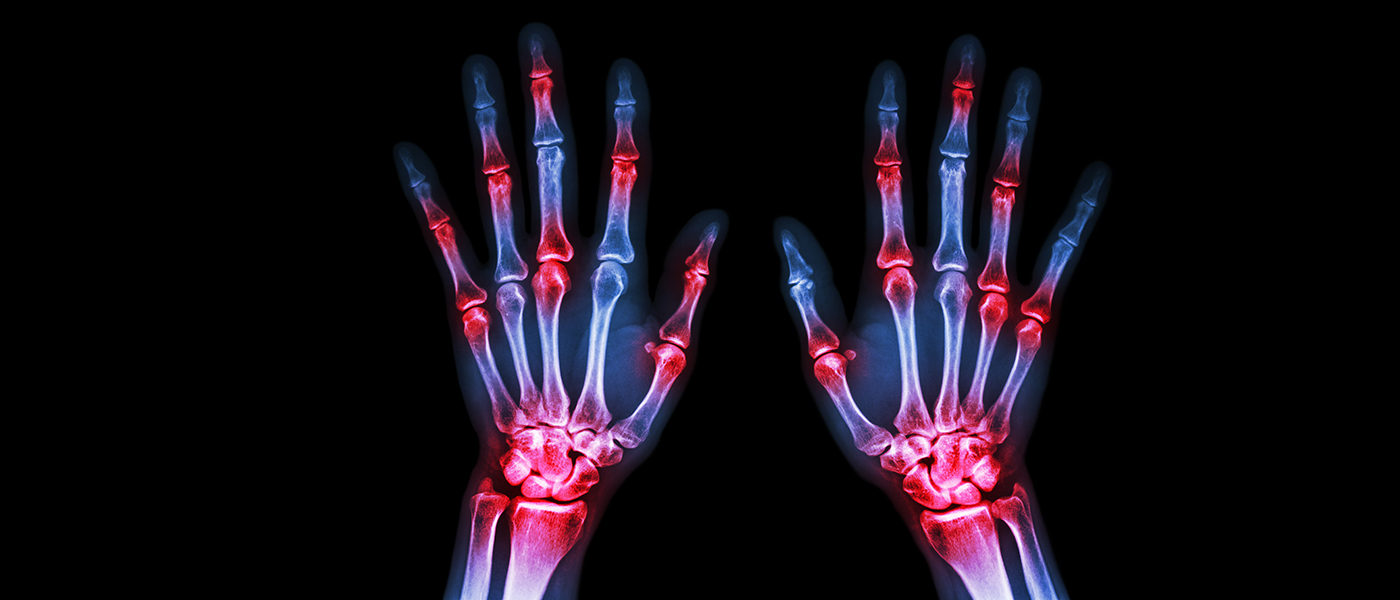 Life-changing arthritis treatment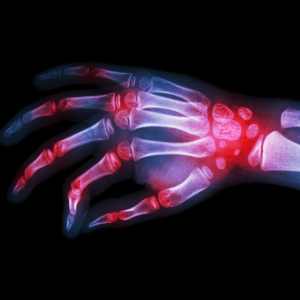 A vital breakthrough for psoriatic arthritis
Researchers at the University of Glasgow have pioneered a groundbreaking treatment for psoriatic arthritis, providing a vital breakthrough for 1.25 million patients across Europe.
What is psoriatic arthritis?
Psoriatic arthritis (PsA) is a chronic inflammatory disease of joints, skin and tendons. It causes stiffness and swelling which makes movement difficult and painful.
PsA is an autoimmune disease, occurring when the body's immune system mistakenly attacks healthy tissue. The faulty immune response causes inflammation that can affect the entire body and may lead to permanent joint and tissue damage if it is not treated early and aggressively.
It is associated with the skin condition psoriasis which causes itchy, dry, red patches and thick silvery scales of the skin that can be painful and embarrassing.
PsA can cause substantial psychological and social problems and also causes increased risk of death from cardiovascular disease.
Conservative estimates suggest that at least 2.5 million people in Europe are likely to have PsA.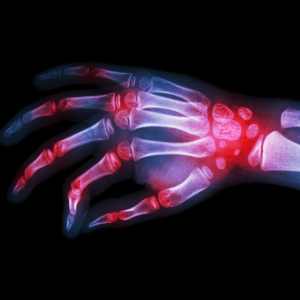 Arthritis research at Glasgow
Researchers at Glasgow are at the forefront of global efforts to improve the treatment of PsA.
Professor Iain McInnes, the Muirhead Professor of Medicine and Director of the Institute of Infection, Immunity and Inflammation at the University of Glasgow, is one of the leading figures in global research into arthritis.
His work has been hugely influential in new approaches and treatments to inflammatory disease, and he has guided an internationally recognised research programme that aims to understand the cellular and molecular pathways behind the development of inflammatory joint diseases.
In particular, University of Glasgow advances in dissecting the roles of cytokines in the inflammatory process have provided a platform for major pharmaceutical companies to develop pre-clinical findings into clinical trials of innovative therapies.
Collaboration
In March 2009, Professor McInnes' world-leading research programme on the pathogenesis of arthritic disease presented an ideal environment for Janssen (a subsidiary of Johnson & Johnson) to directly seek out a collaborative partnership.
Johnson & Johnson stated this decision reflected Professor McInnes' position within the rheumatologic scientific community as "one of the key research minds working in the field today. His expertise, through his basic research in his laboratory at the University of Glasgow and clinical trials, is renowned."
Impact of research
The research pioneered by Professor McInnes and his team in partnership with Janssen provided robust evidence of the clinical benefits and safety of ustekinumab as an innovative treatment for PsA.
Ustekinumab was proven to improve skin symptoms, pain, measures of disability and quality of life of PsA patients.
This led to its approval for use for PsA by the European Medicines Agency (EMA) in July 2013, the first approval of a PsA drug with a new mode of action in a decade and a breakthrough in the treatment of around 1.25 million patients across Europe.
"It was with the exceptional guidance of Prof McInnes that this study medication was brought to phase III and EMA approval for treatment of PsA. More importantly for the medical community, it represents the first new mechanism of action to achieve clinical and radiographic efficacy for this condition since the approval of anti-TNF agents approximately one decade ago." Janssen
This groundbreaking work represents a huge step forward for individuals with PsA who might otherwise be left without treatment options for this devastating disease.
In May 2016 Professor McInnes was awarded The Sir James Black Prize Medal, one of the most prestigious awards in medicine, "for his outstanding contribution to the field of immunology" in celebration of his world-leading research and impact in his field.