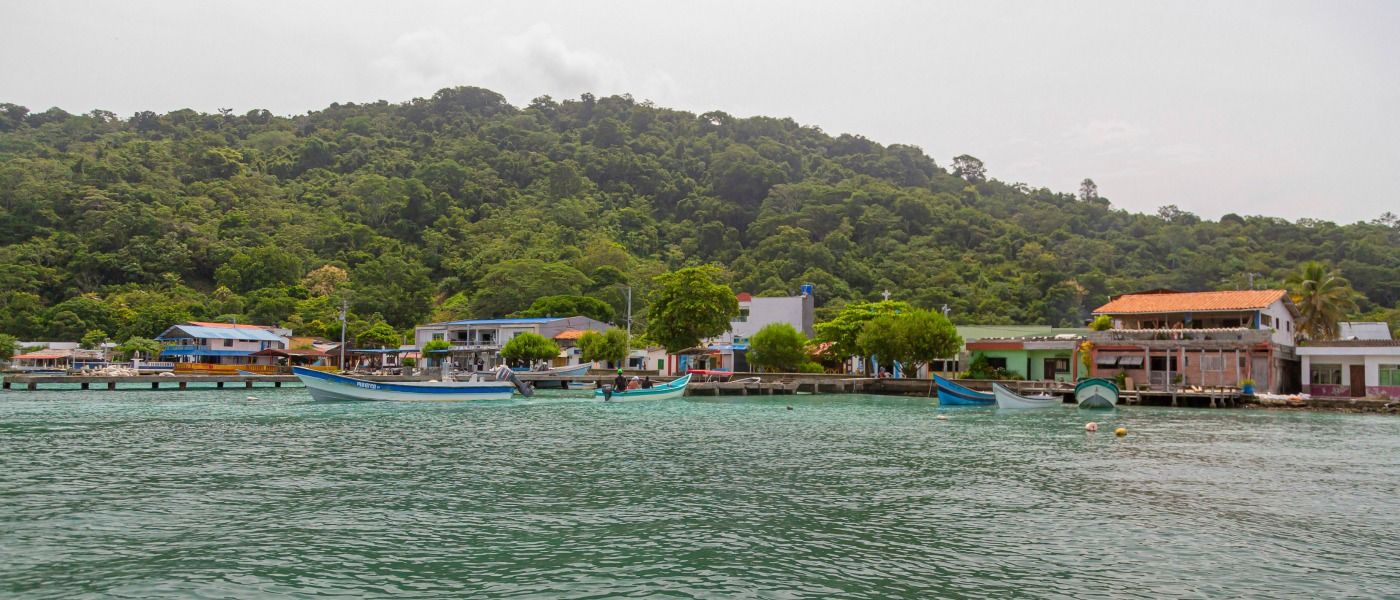 Responding to COVID-19 in Colombia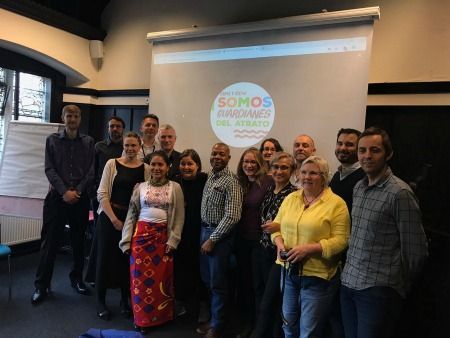 Researchers from the University of Glasgow, Diocese of Quibdó and SCIAF
COVID-19 in Colombia
University of Glasgow researchers and Colombian collaborators are working towards community-led responses to the challenges of COVID-19 within indigenous and Afro-Colombian communities.
The World Health Organisation defines 'One Health' as "an approach to designing and implementing programmes, policies, legislation and research in which multiple sectors communicate and work together to achieve better public health outcomes".
This action research project, funded through the University's COVID-19 Global Challenges Rapid Response Fund, aims to understand and mitigate the effect of the COVID-19 global pandemic in Chocó, the poorest and most ethnically diverse region of Colombia and is an excellent example of 'One Health' in action.
The University has partnered with the Diocese of Quibdó and the Scottish Catholic International Aid Fund (SCIAF), both longstanding partners, to enhance capacity of the Diocese, a central member of the departmental Emergency Response Committee in Colombia, to develop a collective response to the COVID-19 pandemic in a way that recognises, respects and learns from the common and differentiated challenges faced by various ethnic communities.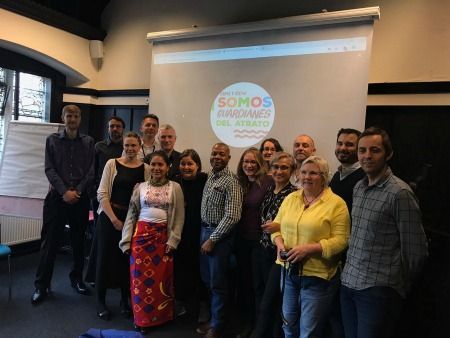 Researchers from the University of Glasgow, Diocese of Quibdó and SCIAF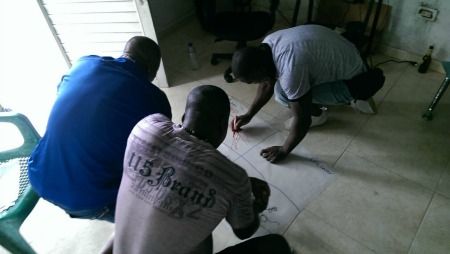 Research team working together to understand the challenges that face the local community
Understanding communities
In order to build capacity and influence policy at local and national levels it is vital to understand and respect local communities existing livelihood practices, whilst recognising local resilience and involving ethnic communities in all decision-making processes.
This project, led by Dr Mo Hume, employs research methodology which ensures that the experiences and voices of local ethnic communities are heard and are at the forefront of decision-making.
The research team are working together to understand and address the challenges that face local communities where the pre-existent humanitarian crisis has deepened as a direct result of COVID-19. In order to address the effects of COVID-19 in communities such as Chocó, collaborators need to develop capacity that is informed by and builds on existing collective cultural practices.
For example, typical mitigation strategies to contain the spread of COVID-19 involve enforced social distancing, quarantine and social control. For remote communities affected by ongoing armed conflict such as Chocó, where there is little road access and limited access to healthcare systems, this typical mitigation approach can prove harmful.
Dr Hume said: "This is a really challenging time for communities in Chocó where a pre-existent humanitarian crisis has become much more complex in the context of a pandemic. Existing research on COVID and other pandemics shows that ethnic minority communities experience increased inequalities that are caused by and exacerbate existing discrimination. This is critical for those who live in contexts like Chocó where limited formal health systems and ongoing armed conflict create very particular risks for Indigenous and Afro Colombian territories. At the same time, we have much to learn from their collective responses to crises."
Workshops and communication
The partnership will develop workshops about capacity to respond to COVID-19 using culturally inclusive raining and practice. Team leaders will work with territorial promoters to convey information in different ethnic and territorial group languages.
The team will partner with local communications and media teams to disseminate key messages to local communities. Educational materials will be provided in varied forms and in local indigenous languages to ensure all can access the information. Personal hygiene products, personal protective equipment and food will be distributed at training sessions to address the pressing needs of the Chocó community.
Mark Camburn, Scottish Catholic International Aid Fund's Programme Officer for Latin America, said: 'It's hard to overstate just how much of an impact this will have on preventing the spread of COVID-19 and supporting vulnerable communities through lockdown. This new funding gives us a chance for further collaboration at a time when strong international partnerships are needed most. By combining the University of Glasgow and SCIAF's knowledge and experience with local expertise in the Diocese of Quibdó we'll be able to take significant steps towards reducing the spread of coronavirus in communities, so ultimately, this funding will save lives."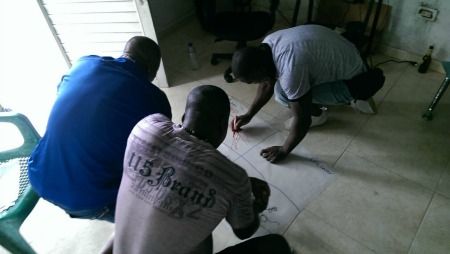 Research team working together to understand the challenges that face the local community
DISCOVER MORE
About the funding
The University of Glasgow has committed to supporting international partners with a series of high-impact research collaborations to help mitigate the global health impacts of COVID-19.
Researchers from across the University have been awarded funding totally £710,330 from the Global Challenges COVID-19 Rapid Response Research Fund to undertake short-term research projects to urgently assist partners in Colombia, Uganda, Tanzania and Malawi respond to COVID-19.
The awards are funded by the Global Challenges Research Funds (GCRF), allocated to the University from the Scottish Funding Council (SFC).
Prof Dan Haydon, chair of the GCRF Coordination Group and Director of Glasgow Centre for International Development, said: "The University of Glasgow is proud to be able to fund urgent research with our international partners in response to this unprecedented global health emergency.
"The University is committed to world-changing research addressing inequalities and tackling One Health – and these issues are highlighted in the global impacts of COVID-19. We hope our researchers – working closely with collaborators and partners from around the world on these projects – can make a real difference in the global efforts against COVID-19."