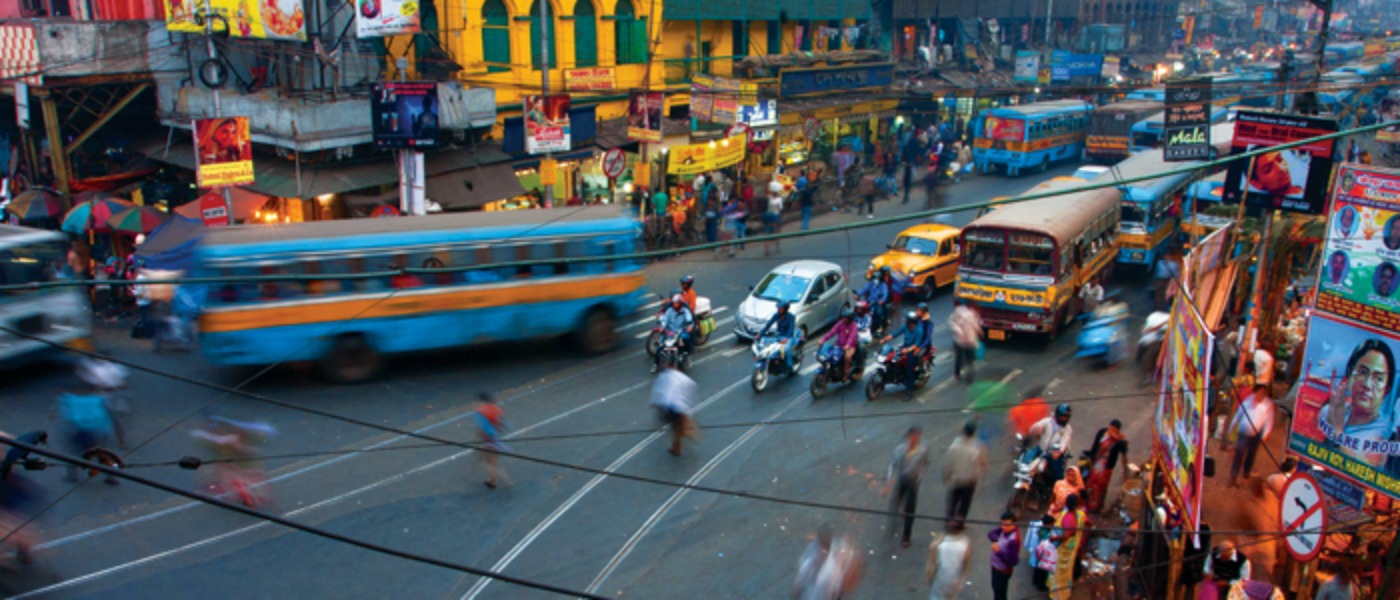 Overturning social stigma in Kolkata
All of us dream, but can their power to provide a positive intention for the future be harnessed to disrupt persistent poverty? The answer for Professor Sayantan Ghosal and team is – yes. Fieldwork conducted by Professor Ghosal and his collaborators – Dr Smarajit Jana, Sonagachi Research and Training Institute; Professor Anandi Mani, University of Oxford; Dr Sancahri Roy, University of Sussex; and Professor S Mitra, Indian Statistical Institute, Kolkata – suggests that Dream Building workshops for marginalised groups are a powerful instrument for change.
Dream Building
The fieldwork conducted in Kolkata examined the impact of Dream Building workshops on a marginalised and highly stigmatised group of sex workers.
Dream Building is a psychological training programme meant to improve self-image negatively impacted by social stigma. Workshops focus on providing a sense of a future that is within the grasp of the women and cultivating a positive self-image through both individual and collective action. The ongoing study finds significant positive effects on how women exposed to Dream Building made future-oriented decisions, like putting wages in a fixed deposit account where interest over time is higher but with the money locked in, and overwhelmingly positive outcomes on a range of wellbeing indicators such as agency, happiness, savings and health-seeking behaviour.
Dream Building renews a sense of hope and aspiration among marginalised communities. The Kolkata trial focused on sex workers, who are highly stigmatised. Over the course of eight workshops trainers, many of whom are sex workers who have reinvented their careers, use discussion tools to explore the psychological elements of poverty with the goal of reorienting the participants to a positive, proactive outlook on the future.
The research team randomly selected 467 programme participants from the brothel-based sex industry in Kolkata, of which 264 were randomly assigned to the control group and 203 to the treatment group. The participants in the treatment group were more likely to report feeling a "greater sense of agency" and invested in future-oriented savings plans. In the 15-month follow-up study the research team observed that the significant difference in the savings patterns of the control and treatment groups persisted. The treatment group kept their accounts from the programme open and maintained higher balances than the control group.
Another striking finding was that the treatment group were on 9% more likely to have seen a doctor since the programme began, even though health isn't mentioned in the sessions."
While the results from the study show both short- and mid-term success Professor Ghosal is quick to point out that the study has been over a decade in the making. Being from India himself, Professor Ghosal has always had a keen awareness of poverty, marginalisation and stigma. His research, both theoretical and applied, has focused on disrupting these systems. It was through a former PhD student, Patricio Dalton at Tilburg, and his introduction to Dr Smarajit Jana's work on Dream Building and HIV/AIDS that eventually led to the development of a new theoretical framework on behavioural poverty traps and the trial on Dream Building with sex workers in Kolkata.
Impact
The positive impacts of the research findings are far-reaching. For instance, the work has been cited and discussed in the World Development Report 2015: Mind, Behavior and Society. Funded by an ESRC IAA grant, the programme has also been trailed with self-help groups engaging in micro-loan-type activities with similarly positive effects. Professor Ghosal hopes that the Dream Building workshops will be incorporated as part of the training provided to self-help groups in India and beyond, and used as blueprint for change.
The work is truly groundbreaking in the field of behavioural economics. This innovative study was one of the first randomised evaluations of a psychological training programme aimed at altering self-image and self-esteem in a developing country, and makes important contributions to the field tackling discrimination by empowering the people most impacted by social and systemic stigmatisation. The theoretical framework was published in the Economic Journal in 2016 and is amongst one of their top downloaded and cited papers.