Research
‌‌‌UK VLN Research Activities
All of our members are actively engaged in rotorcraft research, attracting funding from a variety of sources including Aerospace Technology Institute, Horizon 2020 and EPSRC. Activities of UK VLN itself were initially funded by an EPSRC Network Grant, which commenced on 1st April 2015 (EP/M018164/1) and ended on 30th March 2018. As part of the network grant, the UK VLN ran an annual Technical Research Workshop, which provides vertical lift research groups from the member universities the opportuniy to present and discuss their research in a lively but local forum.
In late 2018, the UK VLN was successful in being awarded an EPSRC Standard Research Grant for the proposal MENtOR: Methods and Experiments for NOvel Rotorcraft, which aims to develop and validate methods and tools that can be used for the design and analysis of the next-generation rotorcraft. MENToR has a strong exploitation and dissemination arm that aims to maintain and enhance the position of the UK in the international rotorcraft scene and ensure that the UK industry is well-supported with trained staff, tools and fundamental research to embark in the design and development of this new breed of rotorcraft. The award began on 1st December 2018 and allows the technical workshops to continue to meet these objectives.
All members regularly present at international rotorcraft and aerospace science conferences both in Europe and the US and publish their research in worl-leading, peer-reviewed journals.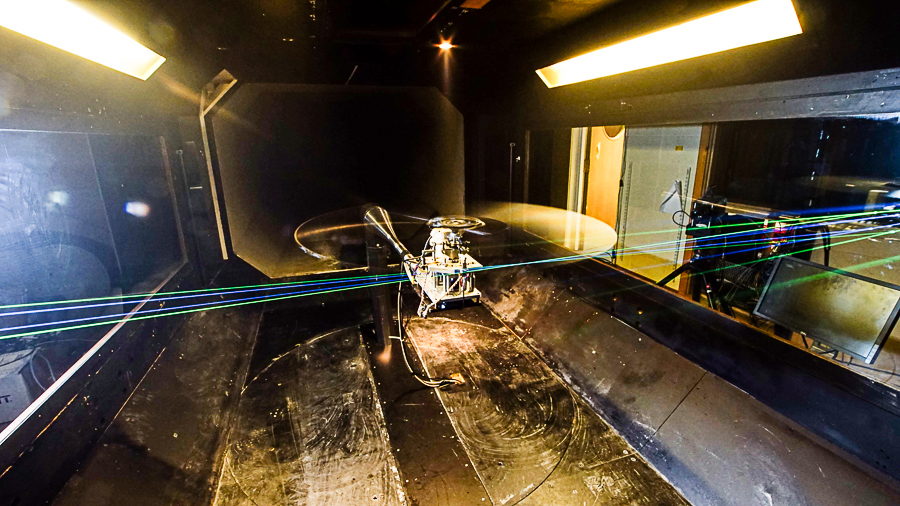 ‌
Recently Funded Research
Recent funding successes within the UK VLN include:
University of Glasgow, University of Manchester, University of Bristol, University of Liverpool, Cranfield University, University of Leicester, University of Bath; "MEntOR: Methods and Experiments for Novel Rotorcraft", EPSRC EP/S013814/1, 2018-2021
University of Liverpool; "A Novel Approach to Rotorcraft Simulation Fidelity Enhancement and Assessment", EPSRC EP/P031277/1, 2017-2020
University of Liverpool; "Simulation fidelity requirements for Ship Helicopter Operations Limits applications", QinetiQ/dstl, 2017-2020
University of Liverpool; "Development of Validation Tools for Carrier Airwake Simulations for use in Fixed-Wing and Rotary-Wing Flight Simulation", BAE Systems iCASE award, 2016-2020
University of Manchester; "Intelligent Cost-of-Ownership Prediction for Rotorcraft Engines Operating in Harsh Environments", DSTL iCASE award, 2016-2020
University of Bristol; CIRA, DLR, TU Delft, TUM, Swansea University; "SABRE: Shape Adaptive Blades for Rotorcraft Efficiency'; H2020-EU.3.4/723491, 2017-2020
Politecnico di Milano, TU Delft, University of Glasgow, University of Liverpool, "NITROS Network for Innovative Training on Rotorcraft Safety", H2020-EU.1.3.1/721920, 2016-2020
University of Manchester; "Vertical Lift Network", EPSRC EP/M018164/1, 2015-2018

Datasets of Vertical Lift Research for Sharing
The following are links to experimental data from the UKVLN members, computer codes, databases etc. These are public domain datasets that are available to interested parties. Please attribute authors / data source accordingly.
"Investigation of the Rotor-Obstacle Aerodynamic Interaction in Hovering Flight". Zagaglia, D. and Pickles, D. and Giuni, M and Green, R. 2017. Data available here.
"Dynamic Stall Database R and D 1570-AM-101: Final Report". Green, R. and Giuni M.. 2017. Data available here.
Recent Conference Presentations
The UK VLN is represented at the two major rotorcraft and vertical conferences. Conference papers can be downloaded from the below links:
European Rotorcraft Forum, runs annually in September rotating around 7 countries. Papers can be downloaded from here.
The Vertical Flight Society (formerly American Helicopter Society) Forum, runs annually in May in the U.S. Papers can be purchased or for attendees dowloaded from here.
Technical Workshops
The UK VLN has organised two technical workshops so far, featuring a broad range of vertical lift research. The technical workshops generally take place over two days in a country retreat, giving the network members the opportunity to bond, exchange ideas and ultimately promote the vertical lift research sector.
4th Technical Workshop: Shrigley Hall, Cheshire, 7th-9th April 2019
3rd Technical Workshop: Shrigley Hall, Cheshire, 22nd-23rd May 2017
2nd Technical Workshop: Shrigley Hall Hotel, Cheshire, 9th-10th May 2016
1st Technical Workshop: Nunsmere Hall Hotel, Cheshire, 10th-11th April 2015