SUERC Summer Student Samples Serengeti Seasons
Published: 3 September 2018
Calderglen High pupil Marc Caffrey has been undertaking a summer project at SUERC to see if the Serengeti seasons affect grass in a way that may influence wildebeest migration.
A Calderglen High pupil has recently completed a summer project at SUERC as part of the Nuffield Research Placements scheme.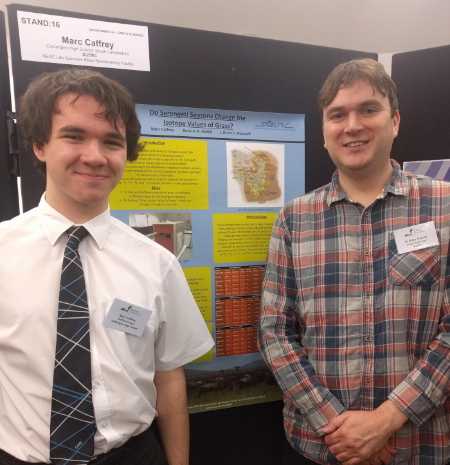 Marc Caffrey (pictured above at the Nuffield Celebration Event) spent six weeks at SUERC working with the NERC Life Sciences Mass Spectrometry Facility. His aim was to see if changes in the seasons affect grass growth in the Serengeti, in the hope that this information might be used to understand the great Serengeti wildebeest migration.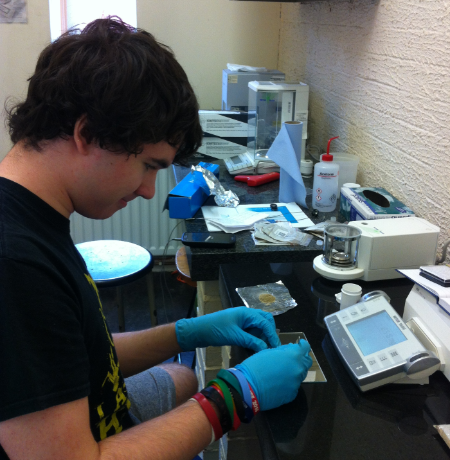 Following many hours of careful weighing and preparation of samples (above), Marc was was able to obtain the results necessary to complete his project report and, along with placement students from across Scotland, presented his work at the Nuffield event held in Edinburgh.
Congratulations to Marc on this acheivement.
‌
More information
Nuffield Research Placements
---
First published: 3 September 2018