Successful CSO Long COVID Grant
Published: 17 August 2021
Prof Berry awarded CSO grant
Professor Colin Berry and team have been awarded £286,660 from the CSO to study the effects of long COVID.
The CISCO-21 Project Grant is therapy-focused and will examine the prevention and early treatment of COVID-19 long term effects via a randomised clinical trial of resistance exercise.
Many people have long-lasting symptoms after COVID-19, such as breathlessness, fatigue and chest pain. So far, research studies of treatments for COVID-19 have focused on the life-threatening acute illness; few studies look at treatments to improve long-term health after COVID-19. COVID-19, particularly when this requires a hospital admission, can lead to weight loss and muscle wasting, contributing to worse outcomes. Muscle strengthening (resistance-based) exercise could improve outcomes in the long-term.
We are looking to do two things:
To undertake a research trial of pragmatic resistance-based exercise for 220 people recovering from COVID-19.
Create a platform for rapid trials of new treatments after COVID-19. This will cut the costs of doing future trials and allow more patients the opportunity to contribute to medical research that will improve outcomes for people recovering from COVID19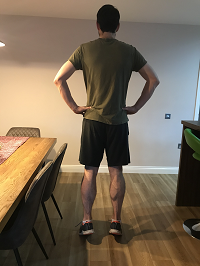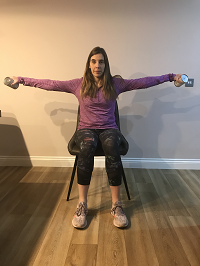 ---
For more information please contact Dr Stuart Gray - Stuart.Gray@Glasgow.ac.uk
First published: 17 August 2021