BHF CoRE alumna Dr Jennifer Lees' Nature Publication
Congratulation to Dr Jennifer Lees and SCMH staff for the study published in Nature Medicine, which highlighted that a simple blood test - which could easily be adopted routinely in the NHS – is a better way of measuring both kidney and cardiovascular disease risk, as it offers a more precise diagnosis and could lead to better patient outcomes.
Chronic kidney disease characterised by gradual loss of kidney function over time, is common, affecting around 10% of the population. It is also associated with premature cardiovascular disease and mortality and more rarely progresses to the point where patients need dialysis or a kidney transplant.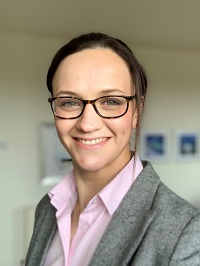 Dr Lees said: "Despite being recommended by the National Institute for Health and Care Excellence (NICE), measurement of cystatin C has not been widely adopted in clinical practice, presumably relating to uncertainty around the added value of a more expensive test"
"We hope our study shows that the adoption of this simple test would provide doctors with a precision medicine diagnosis for kidney disease and cardiovascular risk."
Hear Dr Lees discuss the study in a video by UofG in this link.
Paddy Mark, Professor of Nephrology, added: "For a relatively low cost – about £2.50 per test – doctors can use this test to gain a much clearer understanding of a patient's kidney health, as well as cardiovascular risk. With this knowledge, doctors can identify and treat risk factors earlier and, hopefully, save more lives in the process."
Dr Lees added: "We think this is a really important message and has the potential to change current practice. We we are working on methods of implementing measurement of cystatin C locally in the first instance. We were delighted that Nature Medicine recognised the potential significance of this work and are pleased with the attention the paper has received on social media. We hope this will also help us with future planning and implementation."
---
First published: 6 December 2019