Our students are trained in an interdisciplinary environment encompassing five themes of robust semiconductor lasers, planar lightwave circuits, plasmonic device, advanced characterisation and materials for high-density storage.
Overview
The Centre for Doctoral Training (CDT) in Photonic Integration and Advanced Data Storage is a partnership between Queen's University Belfast and the University of Glasgow which aims to tackle some of the challenges created by the increasing quantities of data generated by today's society.
The Centre's focus is on developing highly-manufacturable photonic integration technologies related to the magnetic storage of digital information. However, the development of these technologies will be relevant to a wide spectrum of end-users – from telecommunications to biophotonics, in which optical technologies are applied to living organisms and health care. Established in 2014 with substantial investment from the Engineering and Physical Sciences Research Council (EPSRC), both universities and industrial partners [including Seagate, the industry leader in hard disc drives and storage solutions], the Centre will help to address a skills shortage in the photonics industry by educating fifty future scientists and engineers over the next eight years.
Study options
full-time
(years)
part-time
(years)
Phd
3-4
6-8
Entry requirements
2.1 Honours degree or equivalent
Required documentation
Applicants should submit:
Transcripts/degree certificate
Two references
CV
English Language requirements for applicants whose first language is not English.
Fees and funding
Fees
2020/21
£4,407 UK/EU
£21,920 outside EU
Prices are based on the annual fee for full-time study. Fees for part-time study are half the full-time fee.
Additional fees for all students:
Re-submission by a research student £525
Submission for a higher degree by published work £1,315
Submission of thesis after deadline lapsed £340
Submission by staff in receipt of staff scholarship £765
Depending on the nature of the research project, some students will be expected to pay a bench fee (also known as research support costs) to cover additional costs. The exact amount will be provided in the offer letter.
Alumni discount
A 10% discount is available to University of Glasgow alumni. This includes graduates and those who have completed a Junior Year Abroad, Exchange programme or International Summer School at the University of Glasgow. The discount is applied at registration for students who are not in receipt of another discount or scholarship funded by the University. No additional application is required.
Funding for EU students
The UK government has confirmed that EU nationals will remain eligible to apply for Research Council PhD studentships at UK institutions for 2019/20 to help cover costs for the duration of their study. The Scottish Government has confirmed that fees for EU students commencing their studies in 2019/20 and 2020/21 will be at the same level as those for UK students.
+++
2019/20 fees
£4,327 UK/EU
£21,020 outside EU
Prices are based on the annual fee for full-time study. Fees for part-time study are half the full-time fee.
Additional fees for all students:
Re-submission by a research student £500
Submission for a higher degree by published work £1,250
Submission of thesis after deadline lapsed £320
Submission by staff in receipt of staff scholarship £730
Depending on the nature of the research project, some students will be expected to pay a bench fee (also known as research support costs) to cover additional costs. The exact amount will be provided in the offer letter.
---
Funding
The EPSRC Centre in Photonic Integration and Advanced Data Storage offer fully funded PhD studentships in Photonic Integration including annual stipend.
Support
We are a member of the Scottish Universities Physical Alliance (SUPA), a research alliance in physics between six Scottish Universities (Glasgow, Edinburgh, Heriot-Watt, St. Andrews, Strathclyde, West of Scotland). The SUPA graduate school gives Glasgow students access to expertise from all the SUPA institutes through the various courses.
The school has a vibrant research colloquia programme delivered by recognised experts.
You will be part of a Graduate School which provides the highest level of support to its students. The overall aim of our Graduate School is to provide a world-leading environment for students which is intellectually stimulating, encourages them to contribute to culture, society and the economy and enables them to become leaders in a global environment.
We have a diverse community of over 750 students from more than 50 countries who work in innovative and transformative disciplinary and interdisciplinary fields. An important part of our work is to bring our students together and to ensure they consider themselves an important part of the University's academic community.
Being part of our Graduate School community will be of huge advantage to you in your studies and beyond and we offer students a number of benefits in addition to exceptional teaching and supervision, including:
A wide-ranging and responsive research student training programme which enables you to enhance your skills and successfully complete your studies.
Mobility scholarships of up to £4000 to enable you to undertake work in collaboration with an international partner.
A diverse programme of activities which will ensure you feel part of the wider-research community (including our biannual science slam event).
A residential trip for all new research students.
The opportunity to engage with industry-partners through training, placements and events.
Professionally accredited programmes.
Unique Masters programmes run in collaboration with other organisations.
State-of-the-art facilities including the James Watt Nanofabrication Centre and the Kelvin Nanocharacterisation Centre.
Highly-rated support for international students.
Email: scieng-gradschool@glasgow.ac.uk
Collaborations
Our research groups work with a range of international collaborators and students have the opportunity to visit and work at a range of international institutes and laboratories including:
CERN (European Laboratory for Particle Physics, Switzerland)
Jefferson Laboratory (USA)
Ligo lab (USA)
ICRR (Japan).
Resources
Our in-house research facilities include:
The Glasgow Laboratory for Advanced Detector Development (GLADD) developing the next generation of advanced sensor systems for particle physics experiments, medical applications and security systems.
The SRDG Materials Characterisation Laboratory, developing materials for gravitational wave detectors.
The Kelvin Nanocharacterisation Centre, researching the atomic, electric and magnetic structure of materials using one of the world's highest performance electron microscopes.
ScotGrid, providing leading edge e-science facilities.
The Optics group provides world-class facilities in structured light and quantum imaging.
Our research teams are also partners in many major national and international research projects including:
The ATLAS experiment at the LHC at CERN, studying the fundamental structure of matter at unprecedented energies.
LHCb at the LHC in CERN, studying the origin of matter-antimatter asymmetry.
The GEO660, LIGO and Virgo Scientific Collaborations, seeking to detect gravitational waves and use these as an additional probe of major astrophysical phenomena.
Jefferson Lab, the top nuclear physics research facility in the United States.
The SuperSTEM facility (the EPSRC National Facility for Aberration-Corrected Scanning Transmission Electron Microscopy) running one of the highest resolution electron microscopes in the world, and accessible to scientists from all round the UK and the rest of the world.
The award winning NASA RHESSI X-ray mission, studying solar flares and several other forthcoming international space missions such as ESA's Solar Orbiter.
The F-CHROMA project, focusing on space-based and ground-based multi-mode, multi-wavelength study of solar flares.
Our staff and students have the opportunity to use these facilities, and PhD students are in some cases seconded to external facilities for a significant part of their research.
Graduates leave with numeracy, problem-solving skills, a capacity for logical thought and the capability to apply abstract concepts to the real world, as well as experience of working in teams. Career opportunities for physicists can be found in research in universities or in many areas of industry: high tech manufacturing, semiconductor, materials, finance, consultancy and teaching.
How to apply
Identify potential supervisors
All Postgraduate Research Students are allocated a supervisor who will act as the main source of academic support and research mentoring. You may want to identify a potential supervisor and contact them to discuss your research proposal before you apply. Please note, even if you have spoken to an academic staff member about your proposal you still need to submit an online application form.
You can find relevant academic staff members with our staff research interests search.
Gather your documents
Before applying please make sure you gather the following supporting documentation:
Final or current degree transcripts including grades (and an official translation, if needed) – scanned copy in colour of the original document
Degree certificates (and an official translation, if needed): scanned copy in colour of the original document
Two references on headed paper (academic and/or professional).
Research proposal, CV, samples of written work as per requirements for each subject area.
Submitting References
To complete your application we will need two references (one must be academic the other can be academic or professional).
There are two options for you to submit references as part of your application. You can upload a document as part of your application or you can enter in your referee's contact details and we will contact them to request a reference.
Option 1 – Uploading as part of the application form
Your references should be on official headed paper. These should also be signed by the referee. You can then upload these via theOnline Application form with the rest your documents to complete the application process.
Please be aware that documents must not exceed 5MB in size and therefore you may have to upload your documents separately. The online system allow you to upload supporting documents only in PDF format. For a free PDF writer go to www.pdfforge.org.
Option 2 - Entering contact details as part of the application form
If you enter your referees contact details including email on the application form we will email them requesting they submit a reference once you have submitted the application form. When the referee responds and sends a reference you will be sent an email to confirm the university has received this.
After submitting your application form
Use our Applicant Self Service uploading documents function to submit a new reference. We can also accept confidential references direct to rio-researchadmissions@glasgow.ac.uk, from the referee's university or business email account.
Apply now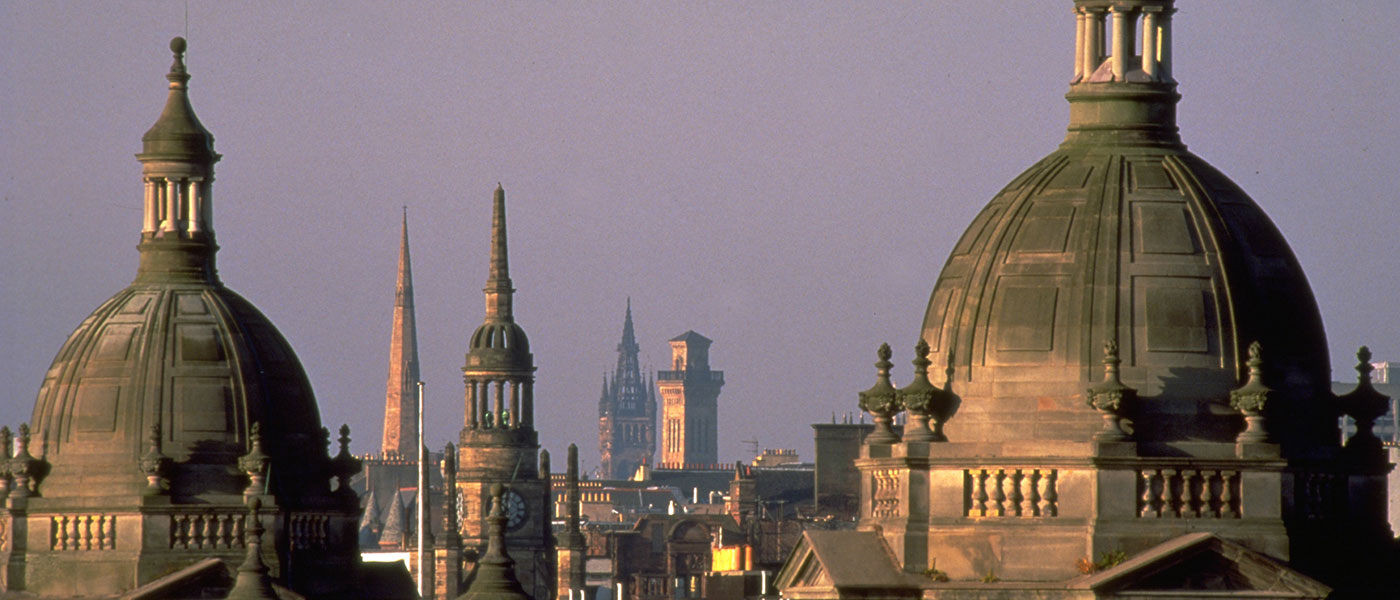 Our top ten city
A 2019 TimeOut survey places Glasgow in the top ten cities in the world. Ranked between Berlin and Paris, Glasgow was voted number one for both friendliness and affordability.