Start dates for incoming postgraduate research students
1 October 2020 is the preferred date to start your PhD [or the date on your offer letter].
We will run a full on-line induction and training programme that may be taken remotely for the first month. Most of our doctoral researcher training programme will also be available online and we will offer many remote opportunities to help you become part of the Graduate School and wider University community.
Research that involves laboratory work may start following the completion of induction (all labs are currently up and running).
Some types of research (such as non-laboratory work) and supervision can be carried out entirely remotely and this may be the most appropriate way for you to work at the moment. Contact your supervisor, if you believe this applies to your research to discuss requirements for home/remote working. You may also require the agreement of the subject, school or institute convener if you wish to carry out your PhD remotely for a fixed period. You may not continue remotely unless an adequate plan is agreed to ensure sufficient work can be undertaken prior to starting the experimental work. It is important that starting remotely does not affect the overall PhD timescale.
Delayed start dates
We understand there may be good reasons to delay:
If it is necessary to travel to Glasgow to begin your research, but there are restrictions preventing travel at this time, then a delay to 5 January 2021 is encouraged [when we will run full on-line induction and training programme]. You may also delay to another start time with the agreement of your supervisor and Graduate School.
For subjects where laboratory work is required to commence immediately following on-line induction and training and you are unable to come to Glasgow, you should consider delaying your start-date. Contact your supervisor or the Graduate School in this instance.
If your research involves objects, artefacts, archives or fieldwork, you should discuss this with your supervisor. Some kinds of work may be able to be started remotely; in other cases, it may be advisable to delay the start-date.
External government sponsors may prefer a delay and the University is happy to support this.
From our point of view, there is no disadvantage in deferring your PhD to a later agreed start date. Scholarship holders should check that this can still be provided with a delayed start.
Office and study space
At present, current staff and research students are not using office spaces on campus. We do not have a confirmed date for the return to office use, but all work that can be undertaken off-campus (ie is not lab-based) should be done at home or remotely at present.
Some study spaces are becoming available on campus with a booking system in place, such as the postgraduate study space in the University Library.
International/EU students remotely starting a funded PhD
You should check with your funder that you can be paid a stipend if you are not in the UK. If you are in receipt of a scholarship, you should contact the Graduate School for advice on opening a bank account to allow stipend payments.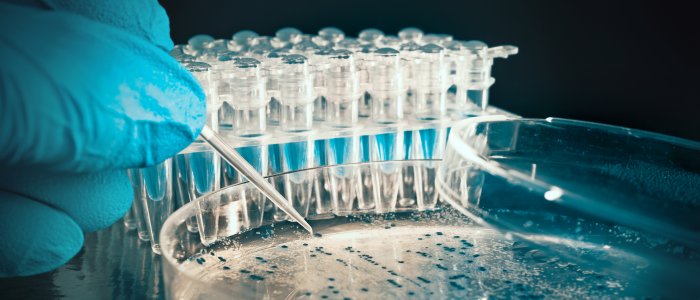 Our research aims to answer fundamental questions about how cells and organisms work at the molecular and biochemical level. We study the structures and properties of DNA, RNA and protein molecules, and how these molecules interact within cells to form complex functional networks. We are also working towards applications of our knowledge to address important real-world problems.
Research projects
Self-funded PhD opportunities
Mechanisms and applications of DNA site-specific recombinases
Outline & aim
Site-specific recombinases are enzymes that promote rearrangements of DNA molecules, by cutting and rejoining DNA strands at precise places within short target sequences (sites). For example, a specific piece of DNA can be cut out of a larger molecule, or its orientation can be reversed. Our research group aims to understand in detail how recombinases catalyse these reactions, and how they are controlled. To do this we use high-resolution structural data and advanced techniques for laboratory analysis. Site-specific recombinases have tremendous potential as tools for manipulating DNA in the fields of biotechnology, synthetic biology and gene therapy. We are investigating how to engineer "designer recombinases" that are suitable for these purposes, and how to use them for novel applications.
The aim of the research project will be to advance our understanding in one of the areas outlined above. For example, the project might be an investigation of the mechanism of DNA strand cutting and rejoining, using novel "single-molecule" methodologies, or to develop novel designer recombinases suitable for targeting specific genes in a living organism for deletion or modification.
Techniques
analysis of high-resolution structures
protein expression, purification and biochemistry
methods for manipulation of DNA in E. coli
cloning, sequencing, sequence analysis
synthetic biology
novel methods for gene assembly
advanced methods for analysis of protein-DNA complexes, including single-molecule methods
References
Olorunniji, F.J. Rosser, S.J. and Stark, W.M. (2016) Site-specific recombinases: molecular machines for the Genetic Revolution. Biochem. J. 473, 673-684.
Olorunniji, F.J. et al. (2017). Control of serine integrase recombination directionality by fusion with the directionality factor . Nucleic Acids Res. 45, 8635-8645.
Proudfoot, C., McPherson, A.L., Kolb, A.F. and Stark, W.M. (2011) Zinc Finger recombinases with adaptable DNA sequence specificity. PLoS ONE 6, e19537.
Contact
Protein folding and secretion in mammalian cells
Outline & aim
The ability of cells to correctly fold and assemble proteins is the final stage in protein synthesis. Protein folding requires a subset of proteins able to either catalyse folding reactions or act as molecular chaperones preventing non-productive protein aggregation. The inability of cells to carry out the folding process results in some of the most catastrophic mammalian diseases such as cystic fibrosis, Alzheimer's and CJD.
Techniques
We aim to understand how cells fold and assemble proteins we are studying this process in mammalian cells using a combination of cell biological and biochemical techniques.
References
Tavender, T.J., Springate, J.S., and Bulleid, N.J. (2010) Recycling of peroxiredoxin IV provides a novel pathway for disulphide formation in the endoplasmic reticulum. The EMBO J., 29, 4185-4197.
Braakman I. and Bulleid N.J. (2011) Protein folding and modification in the mammalian endoplasmic reticulum. Annual Reviews in Biochemistry, 80: 71–99.
Oka O.B., Pringle, M.A., Schopp, I.M., Braakman, I., Bulleid, N.J. (2013) ERdj5 Is the ER Reductase that Catalyzes the Removal of Non-Native Disulfides and Correct Folding of the LDL Receptor. Mol Cell., 50(6):793-804.
Contact
Overview
Our biochemists and molecular biologists study the "molecules of life", the essential molecular components of all living organisms. We aim to understand how these molecules perform their functions, using a variety of modern molecular and biochemical approaches including structural analysis at the atomic level by X-ray crystallography, NMR spectrometry, and other biophysical methods. The knowledge gained by this research gives us opportunity to invent and develop novel ways of altering biological processes to our advantage, with applications in molecular medicine, biotechnology, synthetic biology, as well as industry.
PhD programmes in biochemistry and biotechnology will carry out a cutting-edge research project in an area that aligns with the expertise of one or more of our principal investigators in the fields of biochemistry and biotechnology. The subject of the project may be fundamental "blue skies" science or may be targeted at an important application. Projects may also be related to basic science and integrate with our existing research themes, while other projects are more focused on translational aspects of our research.
Some of our current research areas are:
cell signalling mechanisms in mammals, plants and insects
mitochondrial biogenesis and mitochondrial proteins
mechanisms of DNA sequence rearrangements
DNA sequences in human disease
genetic circuits and switches for synthetic biology
plant molecular biology
photosynthesis, plant photobiology, circadian factors in plants
structural determination by NMR and X-ray crystallography
structural bioinformatics, molecular modelling
drug receptors, molecular pharmacology
nuclear genomic architecture
mechanisms of intracellular trafficking
protein folding, targeting and modification
protein-protein and protein-DNA interactions
cell-surface interactions
Our PhD programme provides excellent training in cutting edge technologies that will be applicable to career prospects in both academia and industry. Many of our graduates become postdoctoral research associates while others go on to take up positions within industry, either locally or overseas. We have strong academic connections with many international collaborators in universities and research institutes.
Funds are available through the College of Medical, Veterinary and Life Sciences to allow visits to international laboratories where part of your project can be carried out. This provides an excellent opportunity for networking and increasing your scientific knowledge and skill set.
Study options
PhD
Duration: 3/4 years full-time; 5 years part-time
Individual research projects are tailored around the expertise of principal investigators.
MSc (Research)
Duration: 1 year full-time; 2 years part-time
Integrated PhD programmes (5 years)
Our integrated PhD allows you to combine Masters level teaching with your chosen research direction in a 1+3+1 format.
International students with MSc and PhD scholarships/funding do not have to apply for 2 Visas or exit and re-enter the country between programmes. International and UK/EU students may apply.
Year 1
Taught masters level modules are taken alongside students on our masters programmes. Our research-led teaching supports you to fine tune your research ideas and discuss these with potential PhD supervisors. You will gain a valuable introduction to academic topics, research methods, laboratory skills and the critical evaluation of research data. Your grades must meet our requirements in order to gain entry on to a PhD research programme. If not, you will receive the Masters degree only.
Years 2, 3 and 4
PhD programme with research/lab work, completing an examinable piece of independent research in year 4.
Year 5
Thesis write up.
All applicants must have full funding before starting their iPhD programme.
Entry requirements
A 2.1 Honours degree or equivalent.
+++
English language requirements
For applicants whose first language is not English, the University sets a minimum English Language proficiency level.
International English Language Testing System (IELTS) Academic module (not General Training)
overall score 6.5
no sub-test less than 6.0
or equivalent scores in another recognised qualification
---
Fees and funding
Fees
2021/22
UK fee to be confirmed by ukri.org (2020/21 fee was £4,407)
International & EU: £23,000
Prices are based on the annual fee for full-time study. Fees for part-time study are half the full-time fee.
Additional fees for all students:
Re-submission by a research student £540
Submission for a higher degree by published work £1,355
Submission of thesis after deadline lapsed £350
Submission by staff in receipt of staff scholarship £790
Depending on the nature of the research project, some students will be expected to pay a bench fee (also known as research support costs) to cover additional costs. The exact amount will be provided in the offer letter.
Alumni discount
We offer a 10% discount to our alumni on all Postgraduate Research and full Postgraduate Taught Masters programmes. This includes University of Glasgow graduates and those who have completed Junior Year Abroad, Exchange programme or International Summer School with us. The discount is applied at registration for students who are not in receipt of another discount or scholarship funded by the University. No additional application is required.
+++
2020/21 fees
£4,407 UK/EU
£21,920 outside EU
Prices are based on the annual fee for full-time study. Fees for part-time study are half the full-time fee.
Additional fees for all students:
Re-submission by a research student £525
Submission for a higher degree by published work £1,315
Submission of thesis after deadline lapsed £340
Submission by staff in receipt of staff scholarship £765
Depending on the nature of the research project, some students will be expected to pay a bench fee (also known as research support costs) to cover additional costs. The exact amount will be provided in the offer letter.
Alumni discount
We offer a 20% discount to our alumni commencing study in Academic session 2020/21, on all Postgraduate Research and full Postgraduate Taught Masters programmes. This includes University of Glasgow graduates and those who have completed a Study Abroad programme or the Erasmus Programme at the University of Glasgow. This discount can be awarded alongside other University scholarships.
Funding for EU students
The Scottish Government has confirmed that fees for EU students commencing their studies 2020/21 will be at the same level as those for UK student.
---
Funding
The iPhD is not supported by University of Glasgow Scholarship/Funding
BBSRC Doctoral Training Partnerships
Support
The College of Medical, Veterinary and Life Sciences Graduate School provides a vibrant, supportive and stimulating environment for all our postgraduate students. We aim to provide excellent support for our postgraduates through dedicated postgraduate convenors, highly trained supervisors and pastoral support for each student.

Our overarching aim is to provide a research training environment that includes:
provision of excellent facilities and cutting edge techniques
training in essential research and generic skills
excellence in supervision and mentoring
interactive discussion groups and seminars
an atmosphere that fosters critical cultural policy and research analysis
synergy between research groups and areas
extensive multidisciplinary and collaborative research
extensive external collaborations both within and beyond the UK
a robust generic skills programme including opportunities in social and commercial training