We address key questions in the fundamental biology of ageing, animal welfare and food security. How and why does ageing occur and what are its impacts on health and well-being? How do animals cope with pollutants? How do we achieve sustainable animal production whilst protecting animal health and welfare?
Overview
Individual research projects are tailored around the expertise of principal investigators within the Institutes. A variety of approaches are used, including experiments in field and laboratory conditions, epidemiology, mathematical, computational and statistical modelling, bioinformatics, physiology, molecular biology, parasitology, immunology and polyomics (genomics, transcriptomics, proteomics, metabolomics). Basic and applied science projects are available for study, as are field-based projects with research programs underway in both the UK and overseas.
Specific areas of interest include:
interplay between physiology, behaviour and life history
wild immunology
avian reproduction
mammalian reproductive physiology and neuroendocrinology
poultry science
environmental factors, chemical exposure and reproductive function
maternal smoking and development
the effect of environmental stressors on ageing and longevity
evaluating stress in companion animals
organic production systems and animal welfare
physiology, ecology and migration of birds
annual and daily rhythms of wild organisms
biological clocks and response to environmental change
neuroendocrinology and steroid biochemistry
livestock and wildlife management
behavioural ecology, evolutionary ecology, life history strategies and environmental change
thermal biology of temperature regulation and cold adaptation in marine mammals and birds.
veterinary ethics and animal welfare assessment
welfare and wildlife conservation
ethics and welfare of wildlife interventions
behavioural, physiological and ecological impacts on ageing
maternal and transgenerational effects
causes and consequences of variation in metabolic rate, mitochondrial functioning and oxidative stressGenetic and environmental interventions that extend healthspan and lifespan: dietary restriction, insulin/IGF1, mTOR
resource allocation trade-offs
mechanisms of ageing in animals: mitochondria, oxidative stress,proteostasis, telomere biology, stem cell function
Ageing affects almost all species, but the rate at which it occurs varies considerably among and within species. People are now living much longer than previous generations, with ageing being the major risk factor for many diseases. This has given rise to the concept of not only our 'life span' but also our 'health span' which is the length of a disease free life. We know that the environment we live in can influence how we age. It is now increasingly recognised that the ageing process and its' associated disease risk can be 'set up' or programmed by events experienced before we are born, 'prenatal programming', or during postnatal development i.e. pre and peripubertal as well as in adult life. Consequently, understanding why we age, how we age, the factors responsible for variation in ageing and longevity, and the impact ageing has on health and wellbeing is a major challenge in science today.
We are uniquely placed to employ a highly integrative, comparative and collaborative approach for the study of ageing, health and animal welfare. We study ageing at the molecular, cellular and organism level, in the field and in the laboratory, and combine mechanistic, functional and applied perspectives. We currently use a range of interventions and techniques to examine key issues in both laboratory and field settings. Using these approaches we are interested in a range of factors (e.g. stress, pollution, chronobiology, diet, growth pattern, metabolism, reproduction, epidemiology, immunity), how they are affected by ageing and their impact on human and animal health.
Given the rapidly expanding human population, a second major societal challenge is the requirement to produce sufficient safe, nutritious, affordable and sustainable foodstuffs. We are particularly interested in ways to sustain efficient animal production in a manner which protects animal health and welfare, while mitigating against pests and disease and reducing environmental impact. We have expertise in the development and application of behavioural, physiological and neurophysiological approaches to welfare assessment in managed and wild animals.
Health of managed and wild animals, as well as of humans, is also at risk from processes and products that arise during food production, for example endocrine disruptors and animal and human digestive end products. We investigate effects of such substances and of various other pollutants and stressors in projects at the intersection of animal biology and veterinary medicine.
To achieve these overall aims, this research theme actively collaborates with others in this university (e.g. biomedics, clinicians, veterinarians, Glasgow Polyomics facility) and elsewhere, including Government agencies (e.g. DEFRA), external institutes (e.g. The James Hutton Institute, Moredun Research Institute) and commercial partners.
Study options
PhD
Duration: 3/4 years full-time; 5 years part-time
Entry requirements
A 2.1 Honours degree or equivalent.
Required documentation
Applicants should submit:
transcripts/degree certificate
two references
a one-page research proposal
CV
English Language requirements for applicants whose first language is not English.
Fees and funding
Fees
2020/21
£4,407 UK/EU
£21,920 outside EU
Prices are based on the annual fee for full-time study. Fees for part-time study are half the full-time fee.
Additional fees for all students:
Re-submission by a research student £525
Submission for a higher degree by published work £1,315
Submission of thesis after deadline lapsed £340
Submission by staff in receipt of staff scholarship £765
Depending on the nature of the research project, some students will be expected to pay a bench fee (also known as research support costs) to cover additional costs. The exact amount will be provided in the offer letter.
Alumni discount
A 10% discount is available to University of Glasgow alumni. This includes graduates and those who have completed a Junior Year Abroad, Exchange programme or International Summer School at the University of Glasgow. The discount is applied at registration for students who are not in receipt of another discount or scholarship funded by the University. No additional application is required.
Funding for EU students
The UK government has confirmed that EU nationals will remain eligible to apply for Research Council PhD studentships at UK institutions for 2019/20 to help cover costs for the duration of their study. The Scottish Government has confirmed that fees for EU students commencing their studies in 2019/20 and 2020/21 will be at the same level as those for UK students.
2019/20 fees
£4,327 UK/EU
£21,020 outside EU
Prices are based on the annual fee for full-time study. Fees for part-time study are half the full-time fee.
Additional fees for all students:
Re-submission by a research student £500
Submission for a higher degree by published work £1,250
Submission of thesis after deadline lapsed £320
Submission by staff in receipt of staff scholarship £730
Depending on the nature of the research project, some students will be expected to pay a bench fee (also known as research support costs) to cover additional costs. The exact amount will be provided in the offer letter.
Funding
View a full list of our current scholarships.
Support
Resources
We have excellent facilities for lab, field and farm-based research. This includes aquaria, aviaries, insectaries and labs for conducting analyses in:
bioinformatics
cellular physiology
developmental biology
evolutionary biology
endocrinology
molecular ecology
physiological ecology
We also have:
a state of the art field research centre on Loch Lomond (SCENE)
a university farm (Cochno) and research centre north of Glasgow
excellent computing facilities
a vibrant and supportive community of researchers
access to additional specialist facilities through our wide network of collaborators in NGOs, communities, government agencies and research institutes worldwide
Graduate School
The College of Medical, Veterinary and Life Sciences Graduate School provides a vibrant, supportive and stimulating environment for all our postgraduate students. We aim to provide excellent support for our postgraduates through dedicated postgraduate convenors, highly trained supervisors and pastoral support for each student.

Our overarching aim is to provide a research training environment that includes:
provision of excellent facilities and cutting edge techniques
training in essential research and generic skills
excellence in supervision and mentoring
interactive discussion groups and seminars
an atmosphere that fosters critical cultural policy and research analysis
synergy between research groups and areas
extensive multidisciplinary and collaborative research
extensive external collaborations both within and beyond the UK
a robust generic skills programme including opportunities in social and commercial training
Our excellent facilities and dedicated staff will equip you with training complementary to a range of career options, and you can tailor your study pathway to the precise aspects that suit your objectives.
How to apply
Identify potential supervisors
All Postgraduate Research Students are allocated a supervisor who will act as the main source of academic support and research mentoring. You may want to identify a potential supervisor and contact them to discuss your research proposal before you apply. Please note, even if you have spoken to an academic staff member about your proposal you still need to submit an online application form.
You can find relevant academic staff members with our staff research interests search.
Gather your documents
Before applying please make sure you gather the following supporting documentation:
Final or current degree transcripts including grades (and an official translation, if needed) – scanned copy in colour of the original document
Degree certificates (and an official translation, if needed): scanned copy in colour of the original document
Two references on headed paper (academic and/or professional).
Research proposal, CV, samples of written work as per requirements for each subject area.
Submitting References
To complete your application we will need two references (one must be academic the other can be academic or professional).
There are two options for you to submit references as part of your application. You can upload a document as part of your application or you can enter in your referee's contact details and we will contact them to request a reference.
Option 1 – Uploading as part of the application form
Your references should be on official headed paper. These should also be signed by the referee. You can then upload these via theOnline Application form with the rest your documents to complete the application process.
Please be aware that documents must not exceed 5MB in size and therefore you may have to upload your documents separately. The online system allow you to upload supporting documents only in PDF format. For a free PDF writer go to www.pdfforge.org.
Option 2 - Entering contact details as part of the application form
If you enter your referees contact details including email on the application form we will email them requesting they submit a reference once you have submitted the application form. When the referee responds and sends a reference you will be sent an email to confirm the university has received this.
After submitting your application form
Use our Applicant Self Service uploading documents function to submit a new reference. We can also accept confidential references direct to rio-researchadmissions@glasgow.ac.uk, from the referee's university or business email account.
Apply now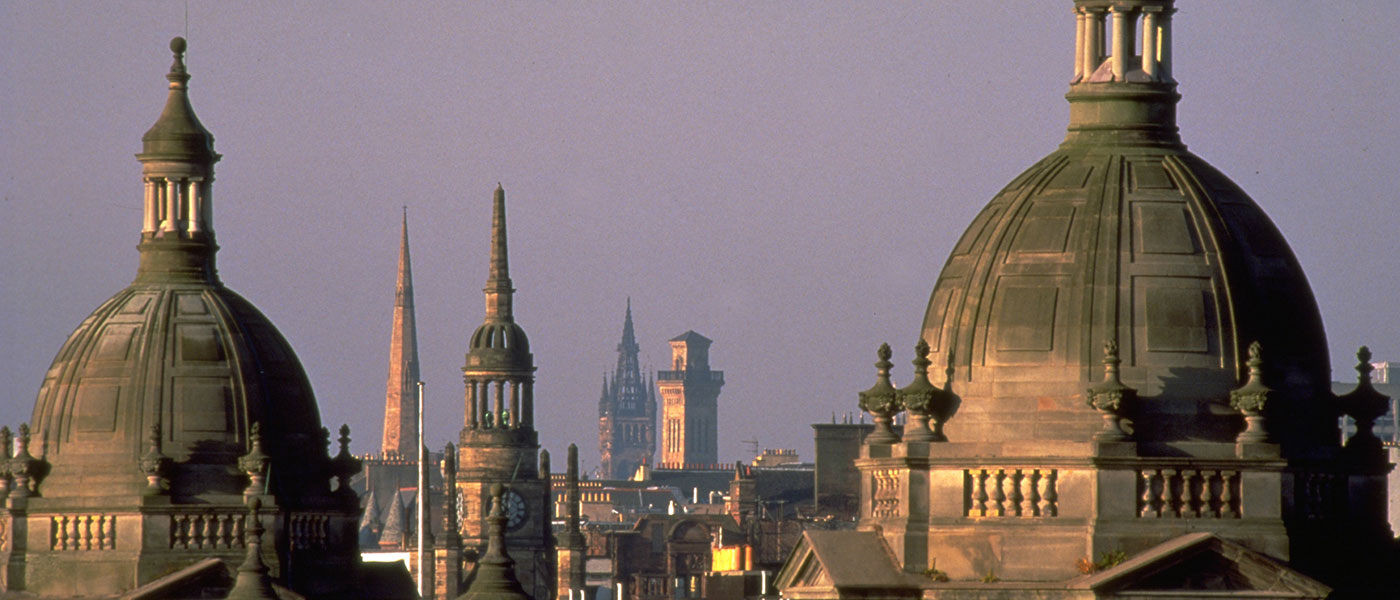 Our top ten city
A 2019 TimeOut survey places Glasgow in the top ten cities in the world. Ranked between Berlin and Paris, Glasgow was voted number one for both friendliness and affordability.