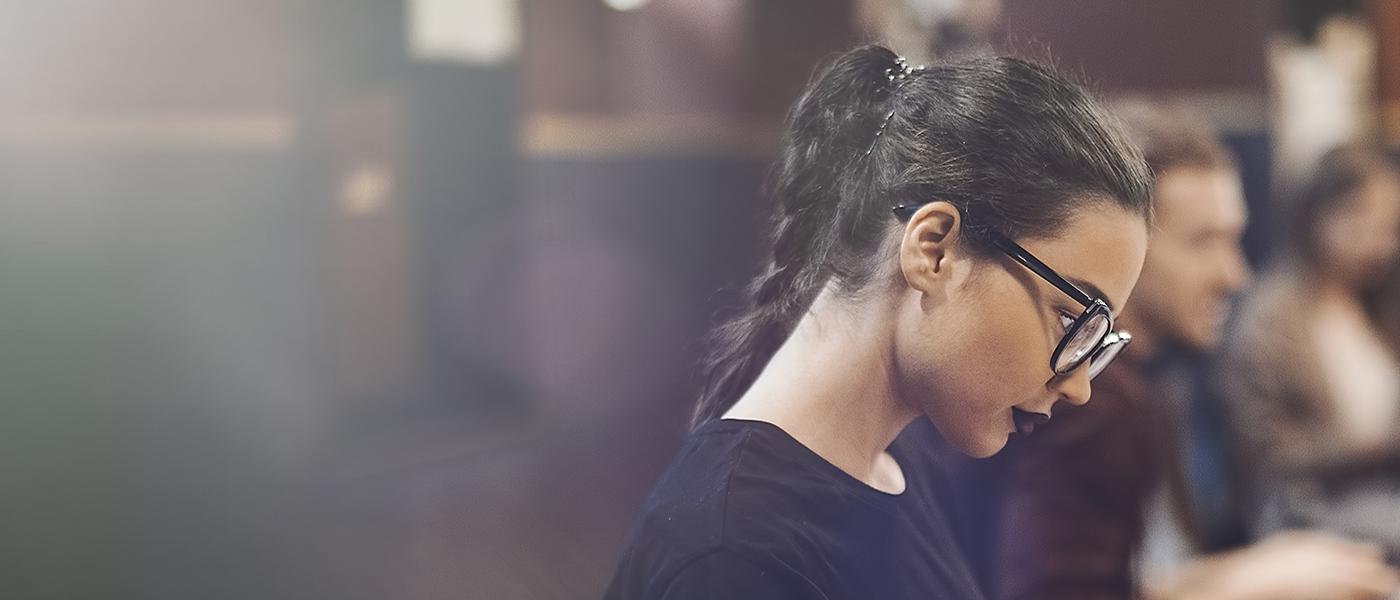 Seal a dynamic career in art and cultural heritage.
ERASMUS MUNDUS SCHOLARSHIPS
Scholarship applications are open for entry in September 2024. The application deadline is 19 January 2024.
MAGMa is co-funded by the European Union through the Erasmus Mundus Joint Masters programme. You may get a grant of up to 33,600 euros to study on this programme.
What does the scholarship include?
The Erasmus Mundus scholarship covers:
all tuition fees
full travel insurance and any other mandatory costs to take part in the EMJM study programme
a monthly allowance for the duration of the EMJM study programme
How is the allowance paid?
You can choose between 2 payment options, depending on whether you need an advance to help cover your travel and visa costs.
Once you've accepted your scholarship, your welcome pack will explain how to tell us which option you prefer.
Option 1
You'll receive 3 advance payments of 1000 euros to help with visa and travel costs. You'll get these payments at specific points over your 2 years of study:
1000 euros paid to your existing bank account before the start of year 1 (August)
1000 euros paid at the end of year 1 (May)
1000 euros paid at the start of year 2 (September)
The advance payments will come out of your overall scholarship award. Your monthly allowance during the programme will be 1275 euros.
Option 2
You'll receive a monthly allowance of 1400 euros during the programme and no advance payments to help with travel or visa costs.
How to apply
You must submit your scholarship application online, along with your programme application. See How to apply for more information and a list of required documents.
You must include all the documents before the deadline on 19 January.
Eligibility
To be eligible for a scholarship, you must first have an offer from University of Glasgow Admissions to study on the MAGMa programme. This can be either unconditional or conditional. We'll let you know if you're offered a place.
Once we've made the offers, we'll send all applications with offers to the MAGMa Consortium. They'll assess them for the scholarship competition.
Scholarship distribution
Students from all over the world can apply for Erasmus Mundus scholarships, but there are limits to how many we can award to each nationality. This helps to ensure a geographical balance.
We can award up to 90 scholarships over 4 editions (intakes):
Edition 1: 2023-2025
Edition 2: 2024-2026
Edition 3: 2025-2027
Edition 4: 2026-2028
Regular scholarships
We have a total of 60 regular scholarships available over the 4 intakes of the programme. The maximum number of scholarships for any nationality is 6 (10%) over the 4 intakes.
Targeted scholarships
We also have funding for up to 30 additional scholarships over the 4 intakes.
These are financed by the EU's external action instruments and targeted at certain regions. The geographical rule of 10% does not apply to the targeted scholarships.
The targeted regions, as specified by the European Commission, are: 1, 3, 5, 6, 7, 8, 9, 10 and 11. You can find the full list of countries in each region in the Erasmus+ Programme Guide (pages 34–35).
Eligibility of reserve candidates
Once the MAGMa consortium has scored and ranked all scholarship applications, they'll offer scholarships to the top-ranking applicants.
They'll also keep a reserve list based on the scores. If one of the original scholarship winners withdraws, they'll replace them with the first eligible candidate on the reserve list.
To confirm that candidate is eligible, they'll need to check that they have not already awarded 6 scholarships to candidates who have the same nationality. If they have, they'll need to select the next candidate instead.
This rule for geographical distribution comes from the European Commission and the MAGMa consortium must follow it.
2024 selection criteria
The Erasmus Mundus MAGMa scholarship assessment criteria are:
Academic merit, relevance and level of academic qualifications – 45%
(level of academic qualifications 20%, academic merit and relevance 25%)
Supporting personal statement – 30%
Quality of references – 10%
Other relevant experiences (such as relevant research, professional experiences and interests) – 15%
2024 Application and selection timeline
| | |
| --- | --- |
| 1 October 2023 | University of Glasgow opens the online application portal and the scholarship application form becomes available |
| 19 January 2024 | Deadline for all scholarship applications |
| February-March 2024 | MAGMa Consortium partners review and score eligible scholarship applications |
| April 2024, date TBC | Applicants are informed of scholarship decisions |
| Early May 2024, date TBC | Deadline for unsuccessful scholarship applicants to secure a place on the programme |
| July 2024, date TBC | Deadline for UK and international self-funding applications |
| End August 2024 | Deadline for EU self-funding applications |
Appeal procedure
All candidates will receive an email with the scholarship committee's decision in early April. If you do not get a scholarship and want to appeal, you must do within 2 weeks (14 days) from the date the committee told you about the decision.
You may only appeal if the procedure of the MAGMa scholarship selection committee was defective or unfair.
You must email your appeal to magma@glasgow.ac.uk. The subject heading must be 'MAGMa scholarship appeal'. Your email must clearly explain why you are appealing the decision.
General principles and regulations
EMJM student scholarships cover the entire duration of the Master course and are awarded exclusively for full-time enrolment in the course. Scholarship candidates must have already obtained a first higher education degree or demonstrate a recognised equivalent level of learning according to national rules and legislation in place. Candidates who will only obtain their first higher education degree at the end of the academic year preceding the EMJM intake can nevertheless apply for a scholarship and can be selected by the consortium, under the condition that the student obtains the required degree prior to the beginning of the Master course.
Students who have previously obtained an EMJM scholarship are not eligible to apply for an additional scholarship under the EMJM MAGMa.

All enrolled students must fulfil the compulsory physical mobility requirement that consists of a minimum of two study periods (of 30 ECTS credits or equivalent) in two countries of which at least one must be a Programme country*

.

The two study periods should be spent in countries different from the country of residence of the student at enrolment stage.

For this

reason,

you will be requested to provide

proof

of residency.

The mandatory mobility periods cannot be replaced by virtual mobility neither can they take place in institutions outside the consortium
Additional study/research/thesis preparation/placement periods can take place in other participating organisations in the consortium (partner and associated partner) under the condition that the activities concerned are implemented under the direct supervision of the consortium partner.
*Programme Country group = EU countries, Iceland, Norway, FYR Macedonia, Lichtenstein, Turkey, Serbia
Partner Country group = Rest of the world
Proof of residency
If you're offered a scholarship, you will be required to provide proof of residency:
a residence certificate issued in accordance with the candidate's municipality normal registration rules
a certificate from the candidate's place of work, study or training issued by the employer or institution in question.
Both documents must have been issued within 12 months before the scholarship submission deadline.
Note on personal data
Please note that the data you provide in your application will be shared with the MAGMa partners as part of the Erasmus Mundus scholarship review process.
Personal data will be sent to the Educational, Audiovisual and Culture Executive Agency (EACEA) and may be used for the purposes of evaluating the programme, efficiently managing the project, and producing statistics. Data could be made available to the EACEA, the European Commission, the European External Action Service staff, as well as to other stakeholders of the Erasmus+ programme, such as Erasmus+ National Agencies, National Erasmus+ Offices and the Erasmus Mundus Student and Alumni Association.
The EACEA Privacy Statement document can be found here.
Tuition fees
Tuition fees for 2024-26
EU (including the UK)
Full time fee: £9,000 per annum or €10,178 per annum*
International
Full time fee: £18,060 per annum or €20,423 per annum*
Tuition fees for 2023-25
EU (including the UK)
Full time fee: £8,540 per annum or €10,217 per annum*
International
Full time fee: £16,640 per annum or €19,907 per annum*
The fees charged to students reflect the fee and funding regime established by the European Commission in respect of Erasmus Mundus Joint Masters Degree programmes. This means that, for this programme, fees paid by EU students are the same as those paid by UK students.
Note for self-funded applicants: The MAGMa programme contains various mobility periods - semesters spent at the locations of the consortium partner instututions. Students need to cover their airfares between each location. The Erasmus Mundus scholarship is intended to cover travel costs for scholarship students. Self funded students should be aware that they must factor travel costs into their budget.

The fees listed here cover tuition only. The University of Glasgow can only collect fees in Pound Sterling at the published GBP values.