The Consortium
The Consortium
We are an international Consortium composed of 4 European Universities and 4 non-European degree-awarding universities, with a wide network of associate non-educational partners from business, public policy and NGO communities.
Corvinus University of Budapest (Hungary)
Corvinus University of Budapest (the former Budapest University of Economic Sciences and Public Administration) is one of Hungary's leading universities with a history stretching back to 1948. It runs 22 BA and 32 MA programmes, 4 joint programmes with partners from the EU, and 10 accredited doctoral schools for PhD students (out of which 5 belong to the Faculty of Social Sciences). Corvinus with its 3 faculties for the time being has 480 full-time faculty members and approximately 10,000 students are enrolled in classes there. 300 international agreements are operated with universities in over 60 countries. 13 per cent of our students come from abroad, and their share grows rapidly. CUB is a member university of several international associations such as the European University Association and the International Association of Universities. Corvinus' Faculty of Social Sciences is one of the most prestigious social science educational units in Hungary. It occupies a leading position in most national rankings. The Faculty offers courses in economics, international studies, sociology, political science, and communication at BA, MA and doctoral levels.
According to a report by EUA Institutional Evaluation Program carried out in 2008, Corvinus University of Budapest 'has a very good platform, very good image, and great potential'.
The Institute of Political Science
Contact
Dr Sandor Gallai
Email: sandor.gallai@uni-corvinus.hu
University of Glasgow (UK)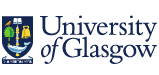 Founded in 1451, the University of Glasgow is the 4th oldest university in the UK and one of the largest with more than 25,000 undergraduate and postgraduate students from more than 140 countires worldwide. The University of Glasgow is a member of the prestigious Russell Group of major research-led universities and a founder member of Universitas 21, an international grouping of universities dedicated to setting worldwide standards for higher education. It has over 6,000 staff and an annual research income of more than £200M. Its staff make valued contributions to collaborative work with some 200 institutions around the world. It has students from over 120 different countries. The University of Glasgow is officially recognised by the UK government as a centre of excellence for the study of Russian, Central and East European Studies and research in this field has been designated as a strategic priority under the Language-Based Area Studies (LBAS) training pathway for the new Scotland-wide Economic Social Research Council (ESRC) Doctoral Training Centre.
Central and East European Studies
All staff are research active and visit the region regularly. CEES recognises the value of autonomous and independent research. However, collaborative research with colleagues at Glasgow and other UK-HEIs and with partners in the region is a strong and highly valued element of CEES' research culture as demonstrated by joint publications and collaborateve research projects and activities.
Central and East European Studies, School of Social and Political Sciencies
Staff and their research and teaching interests
Contact
Email: Ammon.Cheskin@glasgow.ac.uk
Ilia State University (Georgia)
Ilia State University is a flagship higher education institution in Georgia established in 2006 as a merger of six different institutions, each having a long history and a diverse institutional profile. It comprises four Departments/Schools, each offering distinctive training in their respective direction and in-depth research opportunity in social sciences, humanities, life sciences, earth sciences, and hard sciences. These Schools offer students BA, MA and PhD programmes in various fields of sciences. The leadership remains open to innovative teaching and learning programs and supports research initiatives to finance research activities, justly occupying the top research citation index in Georgia. Moreover, Currently over 30 research institutes and laboratories are actively engaged in research and graduate teaching at ISU.
Ilia's prestigious International School for Caucasus Studies (ISCS), headed by the prominent Georgian scholar Professor Ghia Nodia, is a leading academic centre in the growing field of Caucasus studies, where students and scholars from different countries will engage in research and teaching activities. Courses are offered in Georgian, English and Russian languages.
International School of Caucasian Studies
Staff and their research and teaching interests
Contact:
Ms. Nino Dvalidze
Email: nino.dvalidze@iliauni.edu.ge
Prof. Ghia Nodia
Email: ghian@iliauni.edu.ge
Jagiellonian University (Poland)
‌
The Jagiellonian University, founded in 1364, is the one of the largest and most prestigious in Poland. It is the oldest university in Poland and the second oldest in Central Europe. It has over 50,000 students taking degree courses in 15 faculties at several campuses around Krakow. The Institute of European Studies, part of the Faculty of International and Political Studies, offers interdisciplinary study programmes at BA, MA and doctoral level, focusing particularly on Europe and processes of Europeanisation. The Institute is involved in various international research and educational projects and includes a dedicated unit, the Centre for European Studies, specializing in offering masters degree and undergraduate study abroad programmes taught in English; organizing guest lecture series with international academics and developing international cooperation opportunities. It cooperates with various consortia and partner universities in order to offer an array of double degrees.
Distinguished alumni include the cream of Polish intellectual and political leadership as well as international figures like Nicolaus Copernicus (1491-95) and Pope John Paul II (1938-39, 1942-46).
The Centre for European Studies
Staff and their research and teaching interests
Contact
Dr Agnieszka Sadecka
Email: agnieszka.sadecka@uj.edu.pl
KIMEP University (Kazakhstan)
KIMEP University is the leading business and social sciences school in the former Commonwealth of Independent States, located in Almaty, Kazakhstan. Its mission is to develop well-educated citizens to improve the quality of life in Kazakhstan and Central Asia. All programmes are attested by the Ministry of Education and Science, which consistently rates them amongst the very best in their categories. All courses are taught entirely in English. The curricula have been benchmarked against the highest Western standards and all of them have received European Accreditation by the Austrian Agency of Quality Assurance. KIMEP international faculty are active in research, publishing regularly in international journals of global repute. KIMEP has about 4,000 students enrolled in BA and MA programs in International Relations, Economics, Public Administration, International Journalism, Law and Business Administration. It has over 300 international students, mainly from Central Asia, Europe, China, Russia and South Korea. It also has thriving partnerships with local and international organizations. KIMEP has over 75 international partnerships.
Department of International Relations and Regional Studies
Staff and their research and teaching interests
Contact
Dr Jiri Melich
Email: jmelich@kimep.kz
Lobachevsky State University of Nizhni Novgorod (Russia)
Lobachevsky State University of Nizhni Novgorod (UNN) founded in 1916 is one of the leading classical universities in Russia and achieved the status of a National Research University in 2009. UNN has 14 faculties and 5 research institutes. There are 47 Bachelor's programs, 56 Master's programs, 57 PhD programs and 24 post-doctoral programs. UNN has over 30,000 students from 85 countries. It is a member of international university networks such as the European University Association and the Deans European Academic Network. UNN has direct contractual international relations with 25 universities and academic institutions. It participates with other European universities in consortia to implement a number of projects funded by the European Commission and other organizations such as Tempus-TACIS joint European projects; projects within the framework of UNN's participation in the Bologna process and European Commission Framework Programmes. More than 1,000 UNN students and staff were trained in the best European universities during the implementation of 21 Tempus projects. Lobachevsky State University of Nizhni Novgorod includes Fundamental Library (its collections number 2,200,000 volumes), Innovation Technology Centre, University Press and printing house and 5 museums. Lobachevsky State University of Nizhni Novgorod (UNN) has been in the world's top 700 universities since 2011, according to QS World University Rankings. It is ranked 72nd in top 200 universities in 2014 QS World University Rankings: BRICS.
Contact:
Dr Vladimir Blonin
Email: decan@fsn.unn.ru

Dr Nina Ivashinenko
Email: ivni@mail.ru; Nina.Ivashinenko@glasgow.ac.uk
National University "Kyiv-Mohyla Academy" (Ukraine)
The National University "Kyiv Mohyla Academy" (NaUKMA) is one of the most prestigious universities in Ukraine, with a history of introducing experimental initiatives that later become models for national educational reform, including written entrance exams, and pioneering European-style structured doctoral programmes. The university is also a vibrant intellectual community whose members are active in politics and civil society.
The NaUKMA library provides excellent access to Ukrainian and Russian language original sources, and subscribes to a wide variety of electronic resources that provide access to the latest English-language academic journals.
For students researching current social transformations in Ukraine, the Kyiv International Institute of Sociology (KIIS), a respected polling firm located within NaUKMA, can provide invaluable datasets.
NaUKMA is the only university in Ukraine with two official languages of instruction: Ukrainian and English.
Language of instruction is English.
Contact:
Dr Anna Osypchuk
Email: anna.osypchuk@gmail.com
University of Tartu (Estonia)
The University of Tartu, founded in 1632 by King Gustavus Adolphus of Sweden, is Estonia's leading centre of research, higher education and training. UT is one of the best-known universities in Northern and Eastern Europe. It belongs to the top 3% of world's best universities. According to information on the ISI Web of Science, the University of Tartu belongs to the top 1% of the world's most-cited universities and research institutions in nein fields, including Social Sciences. It includes nine faculties and four colleges and has 16 000 students, including over 1000 international students from 70 countries..
To support and develop its professional competence, the University has entered into bilateral co-operation agreements with 64 partner universities in 23 countries.
Programme offered by the Centre for Baltic Studies at the Johan Skytte Institute of Political Studies aim to broaden academic knowledge and practical competence about the Baltic Sea region (BSR) - one of the most economically dynamic, technologically advanced and culturally diverse region in Europe. The programme covers various themes, introducing to distinctive features of Baltic Sea region history, culture, politics, society and economic developments. Today BSR consist of 10 countries or territories – Estonia, Latvia, Lithuania, Sweden, Finland, Norway and Denmark, and coastal areas of Poland, Germany and Russia.
Johan Skytte Institute of Political Studies
Staff and their area of research interest
Contact:
Dr Heiko Pääbo
Email: heiko.paabo@ut.ee