Social media-related insecurity explored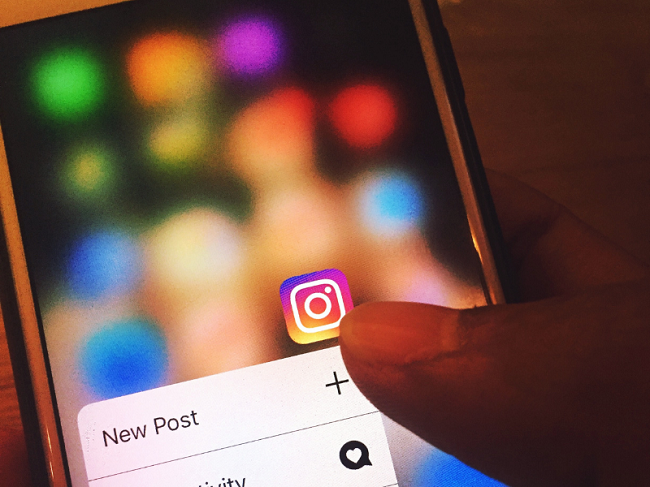 Instagram users avoid images that reflect their own feelings of insecurity, research has found.
A study in partnership with University of Glasgow, the University of the West of Scotland (UWS), and University of Strathclyde, examined participants' eye movements as they viewed a range of Instagram images of other women's faces and bodies, varying in size.
Dr Christopher Hand, Senior Lecturer at the University of Glasgow, who co-authored the research, said: "It's interesting to see that 'average' or 'typical' faces and figures were really captivating – we seem to like what's familiar.
"It is important that we continue to explore this issue, with different participant groups and different stimuli. For example, we've still got a lot to learn about how men would process images of other men, and how that might relate to their own body perceptions."
Dr Graham Scott, Reader in the School of Education and Social Sciences, who led the research at UWS, said: "These results provide insight into the mechanisms of a potentially dangerous cycle promoted by social media platforms.
"Exposure to damaging images leads to feeling inferior when taking part in social comparison and, as a result, personal satisfaction in users. This, in turn, could promote a tendency for users to pay more attention to more damaging images."
Researchers are calling for further studies into the phenomenon in other groups, including men, to gain wider insight into social media's effect across society.
The new study recorded participants' gazes as they viewed three rounds of Instagram pictures, containing distinct face and body images of underweight, average, and overweight women.
Participants' own body satisfaction was taken into consideration, as it impacts their gaze on different categories of stimuli.
The findings of the research included:
Participants paid more attention to other women's bodies than their faces, and preferred images of underweight and average women, rather than overweight women.
For body-only images, participants viewed underweight body images more often than average or overweight, and spent less time looking at overweight bodies than average or underweight.
For face-only images, participants preferred the faces of average women, as opposed to the faces of underweight or overweight women and can be explained by participants viewing what they believed was 'most attractive'.
Figures were fixated on more often and for longer than faces, which is believed to be related to the fact that torsos contain more weight-related cues than faces, suggesting female users are more interested in images of other women's bodies, as these are more indicative of idealised 'slimness'.
Female viewers' perceptions of their own bodies are typically of high personal importance and will guide visual attention while viewing images of others on social media.
The results demonstrated the inter-relationships between eye movement behaviour and body shape, body part and body satisfaction. Eye-tracking is increasingly used to investigate how social media users interact with platforms, and it has also been used to investigate how women view their own bodies, as well as the bodies of others, and the differences in these behaviours from healthy individuals, as well as those with lower body satisfaction and eating disorders.
You can view the full research article here.
---
First published: 18 October 2022