Impact of rapid digitisation of public services to be assessed in multi-million pound research study
A consortium of researchers including a leading UofG researcher, Dr. Mark Wong, has launched a world-leading study to determine the impact of digitalised services on minoritised ethnic (ME) groups.
The £3.3 million project is funded by UK Research and Innovation (UKRI) through the Strategic Priority Fund as part of the Protecting Citizens Online programme, initiated in response to the 2020 Online Harms White Paper. The project is administered by the Engineering and Physical Sciences Research council (EPSRC) on behalf of UKRI.
The Protecting Minority Ethnic Communities Online (PRIME) project was initiated after a range of key public services moved online, a process accelerated by the pandemic. Services including those in the areas of health, housing and energy are now increasingly delivered online.
The PRIME consortium which includes researchers from Heriot-Watt University, the University of Glasgow, the Open University, the University of Cranfield and University of York, will also work closely with the National Research Centre on Privacy, Harm Reduction and Adversarial Influence online (REPHRAIN).
The team will establish a Citizen-led Race Equity Living Lab (CREL), playing a critical role in countering discriminatory processes in digitalised services, enabling organisations to address ethnic inequalities in service provision and ensure more equitable service outcomes.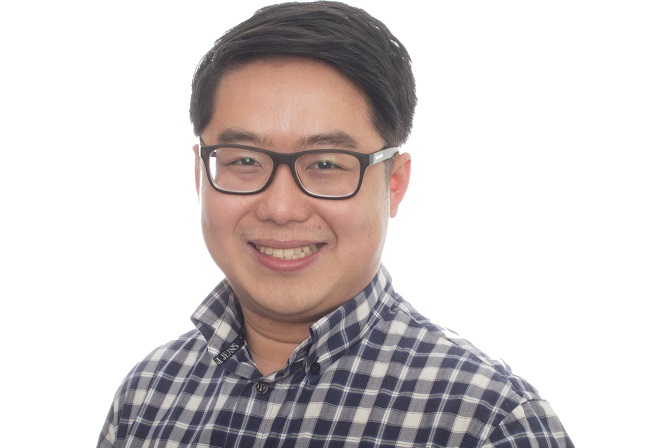 Dr Mark Wong, Lecturer in Public Policy & Research Methods, Urban Studies at the School of Social and Political Sciences, is a co-investigator and work package lead to deliver CREL.
Dr Wong said: "I'm delighted to be leading CREL and focus on addressing bias in AI and data processes, particularly algorithmic decision-making, in this project. As health, housing, and energy services increasingly go "digital first", it is crucial to uncover and mitigate harms on ME communities, which are often hidden in the designs of digital platform and algorithmic processes.
"It is, therefore, timely and urgent to promote designs of AI and data processes that are ethical and inclusive by design. At the heart of the CREL is to foster innovation in participatory approaches in the development of AI and data. CREL will bring together ME individuals and community organisations, service and platform designers, data and computer scientists, service providers, the voluntary sector, and local and national policymakers through a transdisciplinary process to co-create new designs of AI and digital tools. This project will make a significant societal impact by improving lives of ME communities and advance innovative practices in responsible and fair AI across sectors."
The PRIME project will identify the distinctive online harms that ME communities experience because of this digitalisation and draw upon a range of academic expertise to develop innovative and ground-breaking policy guidance and tools for tackling deeply entrenched and persistent racial inequalities in the UK.
Dr Gina Netto from The Urban Institute at Heriot-Watt University is leading the research. She is reader in international and forced migration and an expert on migrant integration and race equality issues. Gina said: "Our multi-disciplinary team has worked collaboratively to engage with a wide range of organisations to design rigorous social and technical methods to deepen understanding of the nature of online harm experienced by minority ethnic communities.
"Together with our partner organisations, PRIME will play an important role in tackling racial inequality and improving service provision for the UK's increasingly diverse citizens. It will also serve as an international exemplar of the critical role that research can play in not only increasing knowledge but in the redesigning and embedding of processes within institutional systems to advance racial equality."
Colin Lee, Chief Executive of the Council of Ethnic Minority Voluntary Organisations (CEMVO) Scotland, the national intermediary organisation and strategic partner of the Scottish Government Equality Unit, commented: "We are delighted to be working with partners on this important research project. The digital world that we live in today is very much open to online racial abuse and racial inequalities, which is something that needs to be deeply explored."
Dr Kedar Pandya, EPSRC Director for Cross-Council Programmes, said: "With the increasing prevalence of digital technologies and services across society, there is a pressing need for further research into the impact on different communities and how user-focused tools can mitigate online harms.
"Through its multidisciplinary approach bringing together a wide range of expertise, PRIME will provide an important contribution to research in this area and help to develop the tools needed to tackle online discrimination."
---
Partner organisations include CEMVO Scotland, Muslim Council of Britain, BRAP, The Mental Health Foundation, Public Health Scotland, the NHS Race and Health Observatory, The Scottish Government Digital Directorate, Energy Systems Catapult, The Scottish Convention of Local Authorities, The UK Collaborative Centre for Housing Evidence and The Scottish Federation of Housing Associations.
The grant id is EP/W032333/1. https://www.ukri.org/councils/epsrc/
First published: 7 February 2022