Major education award for Glasgow College UESTC
The University of Glasgow's educational links with the University of Electronic Science and Technology of China (UESTC) have been recognised with a major award.

Glasgow College UESTC, the two universities' joint educational institute, has been named as Educational Partnership of the Year at the Scotland-China Business Awards.
YouTube video of the announcement of the Educational Partnership of the Year award

The awards, organised by the China-Britain Business Council, celebrate achievements in trade and investment between Scotland and China.

The award recognises Glasgow College UESTC's innovative learning and teaching practices, particularly during the COVID-19 pandemic. The award's judging panel also recognised the success of graduates, the quality of joint research projects, and continued influence on the transnational education sector.


The relationship between the University of Glasgow and UESTC dates back to 2009, when an agreement was first signed to promote joint research and student mobility.

Glasgow College UESTC, launched in 2013, encompasses three undergraduate and one postgraduate degree in the fields of electronics and electrical engineering. More than 2,000 students are currently studying at UESTC's Qingshuihe campus in Chengdu, China.

After four years of study, delivered in English, students graduate with degrees from both the University of Glasgow and UESTC. In 2020, 83 percent of graduates achieved first or upper second class degrees, and ninety percent were accepted onto postgraduate programmes (three-quarters of those
with top institutions overseas).

Teaching duties are split equally between both institutions, with a team of 35 dedicated staff members from the University of Glasgow who travel regularly between campuses. Students also have the opportunity to split their learning between campuses, either by attending summer school at Glasgow's James Watt School of Engineering or spending two years at each institution.

As the COVID-19 pandemic began to spread around the world, preventing face-to-face teaching and University of Glasgow staff from travelling to China, the Glasgow College UESTC team moved quickly to ensure continuity of teaching and research.

They developed contingency plans for the effective delivery of learning, teaching and assessment activities. The team made great efforts with further innovative projects aimed at maximising the potential of technology to enhance the learning and teaching experience.

Those projects included working with world leaders in the area of robotics and networked control to enable the delivery of remote hands-on laboratory experience, as well as investment in smart equipment and software for 'state of the art' remote lecture delivery and the development of a project enabling staff to create a Virtual Reality based self-directed learning experience for their courses. Students also received ongoing pastoral support in all matters of their virtual student life.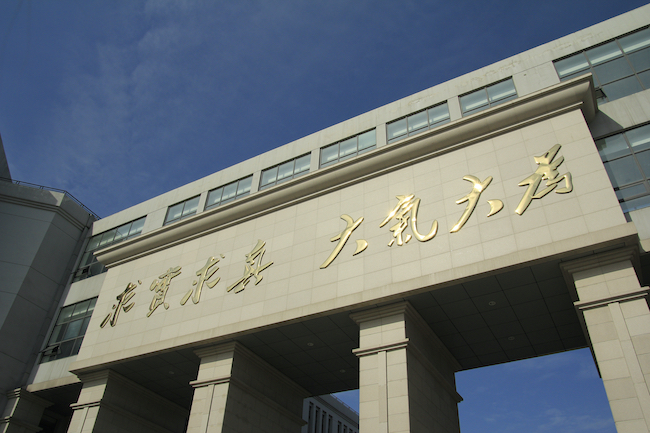 The establishment of the University of Glasgow's Communications, Sensing and Imaging research group, led by Professor Muhammad Imran, is a direct result of the success of the Glasgow College UESTC partnership. Within the group, the Glasgow College UESTC team has secured a multimillion pound portfolio of research funding spanning international collaboration projects with China, USA, Qatar and several other countries in Europe, since its inception in 2016.

Professor Imran, Professor of Communication Systems at the James Watt School of Engineering and Dean for the University of Glasgow's partnership with UESTC, said: "We've worked hard over the last decade to build a partnership with UESTC that offers unique opportunities to students in Scotland and China and creates new avenues for cutting-edge research. We're delighted that our efforts have been recognised by the China-Britain Business Council with this award, and we look forward to building on this success in the coming years with fresh plans to expand our teaching capabilities."

Professor Zeng Bing, Dean of the Glasgow College, UESTC, from the University of Electronic Science and Technology of China added: "Glasgow College UESTC combines the teaching and research strengths of universities on two continents to create something truly unique. We're proud that we've managed to build a partnership which was robust enough to withstand the challenges of teaching across the world during a global pandemic, and that our efforts have been well-received by students."

James Brodie, Commercial Director, Industrial at the China-Britain Business Council said: "I remember attending a workshop held in collaboration with UESTC in Glasgow as long ago as 2014, so it's amazing to see what this relationship has developed into over this time. It's an outstanding example of what is possible where there's a mixture of mutual benefits, strong working relationships, perseverance and expertise. There's now such a solid foundation in place that I'm sure this partnership will continue to expand and develop in new and innovative ways for many years to come. Well done to everyone involved!"

---
First published: 4 February 2021