Researchers will study how trees can help the UK reach net zero emissions
Published: 7 August 2021
Six research teams, including an academic from UofG, will investigate how urban tree planting helps our wellbeing, and how young people connect with diverse treescapes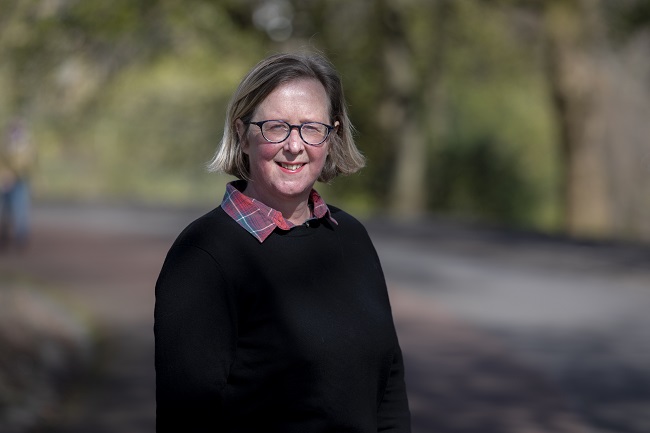 Six research teams across the UK, including an academic from the University of Glasgow, will develop new tools and approaches which will help trees and woodlands adapt to climate change and enable the UK to reach net zero greenhouse gas emissions.
The research will also improve our understanding of the value of trees to people and the planet, and support the expansion of treescapes across the UK.
Professor Deirdre Heddon from the University of Glasgow's College of Arts is working with Chris Fremantle at Robert Gordon University to look at "Practicing Indeterminacy: Learning from Arts" which is part of Learning to adapt to an uncertain future: linking genes, trees, people and processes for more resilient treescapes (newLEAF) project.
This work package will explore how arts perceptions and ways of decision-making can put change at the centre of treescape management. In a second strand of research, Professor Heddon will lead on the creation of a theatre play based on interviews with forest managers, to explore and reveal their processes of decision making, and the outcomes which emerged. A key creative focus will be on exploring how this form of theatre can itself be kept open and emergent.
Professor Heddon, who holds the James Arnott Chair in Drama and is currently writing a book exploring forests and theatre is delighted to have the opportunity to work in an interdisciplinary space to think about the future of treescapes.
Professor Heddon said: "It's a great opportunity to bring to the attention of a diverse team of researchers the unique and valuable insights and perspectives of artists who work with uncertainty as a key part of their practice. What can we learn from artists about not just living with uncertainty, but embracing it as an active approach? How might that approach positively effect decision-making?"
Professor Heddon's work with Treescapes builds on her most recent project, The Walking Library for Forest Walks, commissioned by The National Forest.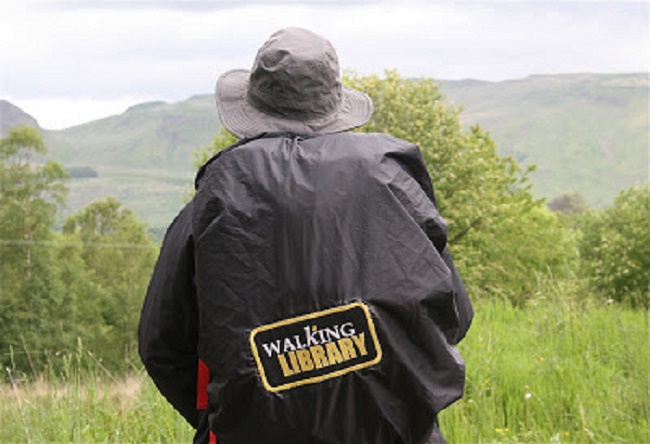 The newLEAF project is one of six which will receive a share of £10.5 million funding from UK Research and Innovation.
Trees, woodlands and forests play a vital role removing greenhouse gases from the atmosphere and nurturing biodiversity. Thirteen per cent of the UK is covered by woodland, and the UK government has pledged to plant millions of trees every year over the coming decades.
Expanding the UK's trees, woodlands and forests will play an important role in realising the government's ambition to achieve net-zero greenhouse gas emissions by 2050. However, our treescapes need to become more resilient to pressures such as changing climate, disease, and competing demands for land in order to reverse decades of decline in biodiversity and environmental quality.
This November, the UK government will host the COP26 climate negotiations in Glasgow where countries will be expected to set out their plans for reaching net zero by 2050. The Future of UK Treescapes programme will contribute evidence to help policymakers and land managers expand our treescapes and reach this target.
Involving multi-disciplinary teams from thirteen universities and research institutes, over 40 non-academic partners and supporters, and with funding for three years, this funding forms part of the £14.5 million Future of UK Treescapes Programme, involving:
Natural Environmental Research Council (NERC)
Arts and Humanities Research Council (AHRC)
Economic and Social Research Council (ESRC)
the Department for Food, Environment and Rural Affairs (Defra)
Welsh Government
Scottish Government
Forestry Commission
Professor Sir Duncan Wingham, Executive Chair of NERC, part of UK Research and Innovation, said: "Our trees and forests are a precious resource and part of the solution to tackling the climate and ecological emergencies we face and helping the UK reach net zero in 2050.
"This research will increase our understanding of the huge societal, economic, cultural and environmental benefits associated with treescapes. This includes the importance of trees in urban spaces, why we connect with forests, and how we encourage landowners and farmers to plant more trees.
"This knowledge will help us identify where and how we can expand our woodlands and ensure their resilience to pressures and stresses over decades and centuries.
Chris Stark, Head of Sustainable Management at Scottish Forestry, said: "Scotland's ambition is to reach Net Zero by 2045 and the country's forests and woodlands are playing a significant role in helping us achieve this target.
"Scotland provides around 80% of the UK woodland creation target. We are increasing our yearly woodland creation targets to 18,000 hectares a year by 2024/5 and this will help soak up millions of harmful CO2 emissions. This increase in woodland cover will also improve the environment, boost nature and generate over a £1billion to the Scottish economy each year.
"We are supportive of the different strands to this research which will help inform how we manage and futureproof our woodland resource for generations to come."
---
NewLEAF
The newLEAF project is Led by Dr Stephen Cavers from the UK Centre for Ecology & Hydrology. NewLEAF takes an interdisciplinary approach to answering how quickly tree species can genetically adapt to change in the wild, whether or not human intervention is needed to accelerate adaptation in tree populations, and how best to intervene if so. Drawing together an academic team with expertise in ecology, evolutionary biology, forest pathology, epidemiology, economics, social science, data science, mathematics and the arts, newLEAF will draw on evidence from the UK and abroad, from places where historical and current regeneration of tree populations is being shaped by human activity and climatic change.
First published: 7 August 2021