UK and Chinese social scientists to investigate China's urban transformation
Researchers from Glasgow, Sheffield and Beijing are to work together to study the transformation of China's cities as migrants move from rural to urban environments in greater numbers.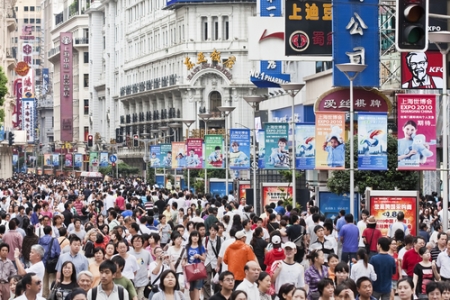 International Centre Partnership funding worth £200,000 from the Economic and Social Research Council (UK) and the Chinese Academy of Social Sciences (CASS) will support 27 researchers across three institutions.
The project involves Urban Studies/Urban Big Data Centre at the University of Glasgow; the Applied Quantitative Methods Network (AQMeN) at the University of Sheffield; and the CASS Institute of Urban Development and Environmental Studies in Beijing.
Professor Ya Ping Wang, head of Urban Studies at the University of Glasgow and the project Principal Investigator, said: "China's urbanisation is one of the most important current global development issues and Chinese cities provide a very dynamic and large urban laboratory in which urban theories can be developed and tested.
"This project aims to bring fresh ideas, new methods and analysis through comparative studies on the impact of migration on cities and related social and spatial segregation problems and the challenges for integration and dealing with inequality."
The three-year research project will also involve early career researchers, PhD students, government officials, policy-makers and civil society representatives. The partnership will focus on the socio-spatial dimensions of urban development, migration, segregation and inequality.
Professor Wang added: "The issues which are at the core of this project – the motivations and locational choice of migrants, the consequences of migration for welfare, the role of integration policies, and the implications of social-economic segregation and disparities are among the pressing urban research questions. The partnership and its research activities will provide new comparative data and thinking and contribute to policy development in a vital area."
Professor Gwilym Pryce, Director of the Sheffield Methods Institute at the University of Sheffield, said: "As part of our work with the ESRC AQMeN Research Centre, we have been developing new ways to measure and understand urban segregation and inequality. This exciting project will give us the opportunity to apply and extend these novel methods to Chinese cities working in collaboration with researchers in CASS and the UBDC."
Find out more
---
First published: 21 September 2015