Contact us
How to find us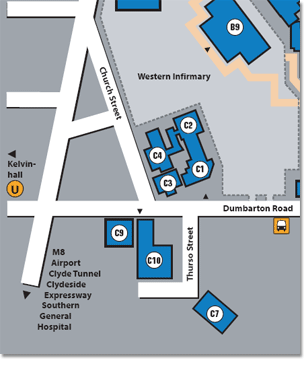 UNIVERSITY TRANSPORT SERVICES
13 THURSO STREET
G11 6PE
Tel 0141 330 5330
LOCATION: (Building C7 on campus map)
Thurso Street is situated about 250 yards east of Partick Cross, on the south side of Dumbarton Road diagonally opposite Church St.
The department is situated at the foot of Thurso Street, inbetween Unite Student Halls.
Entry to the department is via the central archway.
Downloads