COVID-19 Latest Updates: 22 July 2021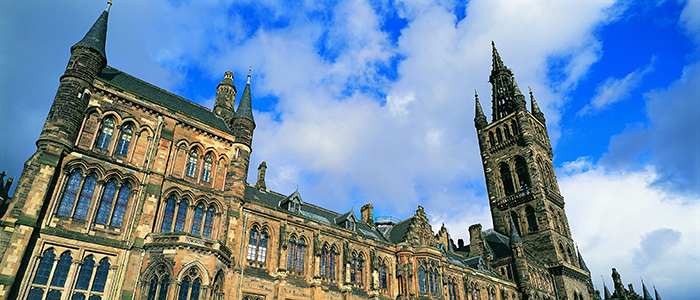 We know you will be wondering what the upcoming academic year may look like, and while we do not have all the details yet, we will continue to update you with more information as soon as we are able to. In the meantime, please find below information on the latest Scottish Government announcements, start dates, vaccination information, and the Graduate Route.
Scottish Government announcements
As confirmed by the First Minister, all regions of Scotland moved to Level 0 on Monday 19 July with some modifications.
Physical distancing will continue to apply to public places (at present there is no need for physical distancing in a private home setting provided households are following the limit on numbers). For those public indoor spaces following 2m distancing, this will now move to 1m distancing and a 1m rule between different household groups will apply.
Outdoor gatherings will be 15 people from up to 15 households. There will be no requirement to distance in a group of 15, but over the next 3 weeks groups of 15 outdoors will be required to keep at least 1m distance away from other groups of 15.
From 9 August, the Scottish Government expects it will be possible to lift the remaining COVID restrictions, beyond Level 0. In light of this, the University will be looking to ease restrictions on-campus, allowing us to restart in-person activities over the next few months. We will be led by colleague and student safety as our top priority, and we will keep dates and policy under review and being as flexible as possible. We will communicate what this means for you in due course.
You can read the full First Minister statement online.
Start Dates
We expect students to join us physically on campus wherever possible. However, should you be unable to arrive for the start of the academic year, it will be possible to begin your studies online for many of our degree programmes, before transitioning to on-campus study when it is safe and feasible for you to do so. Your College or School will be in touch directly with more information.
Graduate Route
The new Graduate Route has recently launched allowing international students to stay in the UK and work for at least 2 years on successful completion of their degree.
The date by which students must enter the UK, if they started courses in 2020 and are unable to travel due to the pandemic, has been extended to 27 September, recognising the continuing disruption many face due to international travel restrictions.

Applicants who began their studies in autumn 2020 or in spring 2021 will need to be in the UK with permission as a student by 27 September 2021 to be eligible to apply for the Graduate Route.
Vaccinations for students
International students living in the UK who are registered with a General Practitioner (GP) can access healthcare. This includes access to COVID-19 vaccinations. 
More information can be found on our International Student Support Pages.
Asymptomatic Testing
For those wishing to undertake asymptomatic tests on a regular basis, please use the universal service provided by the NHS, which can be used to order lateral flow tests to your home. 
Managed Isolation Support
We know many of you have questions about managed isolation support. These details are still being finalised, and we will update you on the support available as soon as possible.
Safety and wellbeing
The safety and wellbeing of our community is our number one priority. Protection measures will continue to apply for the foreseeable future, including:
Procedures to ensure adequate ventilation of indoor spaces and air quality monitoring of spaces on campus

It is highly likely that face coverings will be required when moving around indoors and, potentially, when stationary in some areas.

Enhanced cleaning regimes will continue with an ongoing focus on high-touch points in high occupancy areas

Promotion of regular hand washing/sanitising and self-cleaning of shared work and study surfaces
---
First published: 22 July 2021