Latest COVID-19 Updates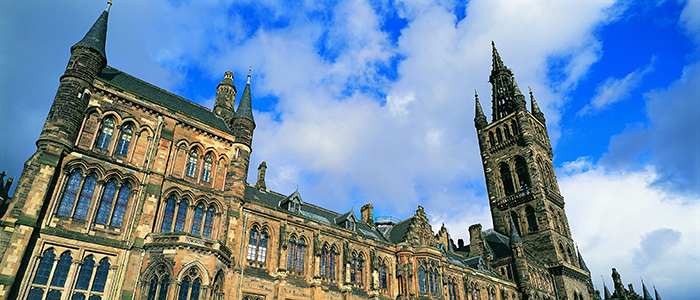 We know you will be wondering what semester 2021/22 may look like. Colleagues are working hard to prepare for a return to more on-campus activities and are giving careful thought to the overall student experience.
We do not have all the answers yet, but we will continue to update you with more information as soon as we can. In the meantime, we have summarised this week's updates from the First Minister and outlined plans for Learning and Teaching, managed quarantine for red list countries and vaccination information.
First Minister's Latest Update
The Scottish First Minister confirmed this week that the current levels of restriction will remain in place until at least Monday 19 July, when the next scheduled Scottish Government review will be. Therefore, no part of Scotland will change level next week and Glasgow will remain in Level 2 and Dumfries Campus in Level 1.
Depending on case numbers and the targets for vaccination, the Scottish Government hopes all parts of Scotland can move to Level 0 on 19 July. If the data supports this, the general indoor physical distancing requirement will be reduced from 2 metres to 1 metre.
The review of physical distancing in Scotland is available to view online.
Learning and Teaching in 2021/22
Our aim is to provide students with an on-campus experience in 2021/22.
From September, we intend to offer a blended approach. Scottish Government guidance allowing, we expect to deliver a mix of online and in-person teaching,. with increased on-campus activities as it becomes safe to do so. We expect lectures and other events for more than 50 students will be online and are planning most small group and laboratory and workshop sessions to be on campus.
Resources and learning spaces will also be open for students to access. These include our libraries, the newly opened James McCune Smith Learning Hub, UofG Sport facilities, catering, and social spaces.
We are currently planning for the 2021/22 academic year on the basis of 1 metre plus assumptions, and we will keep you updated as the plans develop, and as further government guidance emerges. You can learn more about our plans here: University of Glasgow - MyGlasgow - Glasgow Anywhere - Learning and Teaching Planning
Managed Quarantine Student Support
We're pleased to announce that UofG will fund quarantine costs for new and returning students resident in countries on the Scottish Government red list.
The University will cover the quarantine costs if you are:
Domiciled in a country which remains on the UK red list following publication on 15 June.

Required to undertake a period of quarantine in a quarantine managed hotel, in line with government guidelines.
Quarantine costs of £1,750 will be credited to your UofG student account and more details on this will follow in mid-July.
Students will be required to follow all relevant Scottish Government guidelines and regulations relating to quarantine and testing.
You can read more about the government travel and quarantine arrangements here.
Once full details have been finalised, we will be in touch again soon with more information
Travelling to the UK
If you have a visa for the UK then you are classed as a temporary resident so can enter the UK. However, you will need to comply with the Red, Amber, Green regulations.
Vaccinations for students
UK students
The Scottish Government's 18-29 Registration Service closed on 11 June. Vaccination appointments will start from mid-June.
If you didn't register via the online registration portal, your local NHS Board will send you an appointment in the post. Please ensure your address details registered at your GP surgery are up to date so that you aren't missed.
More Information on this can be found online https://www.nhsinform.scot/under30register
International students
The Scottish Government has announced that international students are included in the national coronavirus (COVID-19) vaccination programme for the coming academic year (2021/22). There will be more details about this released in due course.
International students living in the UK and registered with a General Practitioner (GP) can access healthcare. This includes access to COVID-19 vaccinations.
When students arrive in the UK, they should register with a local GP surgery as soon as possible.
Asymptomatic Testing
From Friday 25 June, asymptomatic testing for students and staff colleagues will no longer be available from Hunter Halls.
For those wishing to undertake asymptomatic tests on a regular basis, please use the universal service provided by the NHS, which can be used to order lateral flow tests to your home. Tests can also be collected from your nearest coronavirus test site or from participating pharmacies.
More information is available online
We will continue to update you over the coming weeks; please take care in the meantime.
---
Need a reminder of the rules in your area? Use the Scottish Government postcode checker
Before you travel home or if you are visiting campus you may wish to book a test.
The Students' Representative Council Advice Centre is available to all students.
First published: 24 June 2021