Booking Exam Study Space on UofG Campus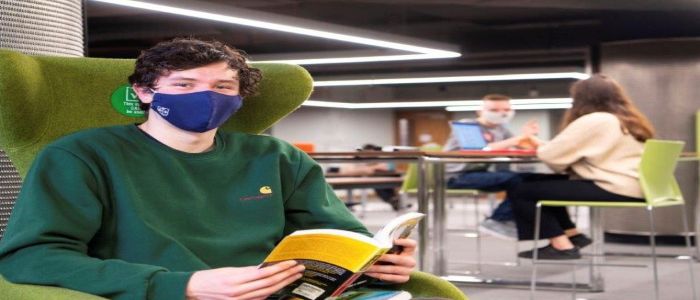 With the exam season fast approaching study space is in increasing demand!
To allow for physical distancing, there are a significantly reduced number of seats available on Campus. If a visit to Campus to study is absolutely essential please use the UofG Life app to check how many spaces are free before visiting.
In addition to space in the Library and The MacMillan Reading Room. There is also open access space available in Kelvin Gallery.
There are a number of rooms which can be booked as study space - details and bookings available via the UofG Life App
If you see a room is not in use please book the space so we know someone is using the room.
If you find the room is already booked but the person hasn't turned up, you are free to use it, but please bear in mind that if they arrive late both parties will need to accept sharing the space, up to the capacity of the room (stated on the door).
We know demand for space is high, so if you have booked a space and then can't make it, please cancel your booking so someone else can use it.
When you are working in shared space, please be mindful of others. Please also make sure you are aware of and follow the guidance in relation to Covid-19 safety measures.
https://www.gla.ac.uk/media/Media_768677_smxx.jpg
---
First published: 22 April 2021