Hints & Tips on Managing Worry and Uncertainty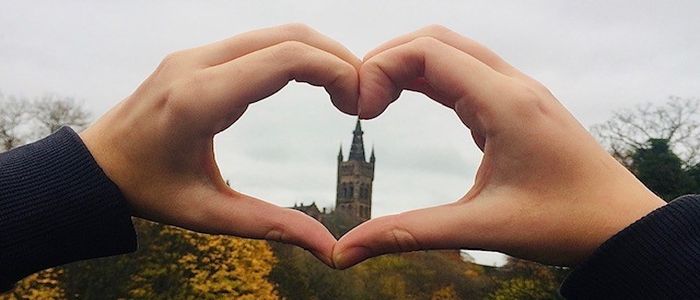 Our world is changing quickly just now and we are surrounded by hard hitting news coverage, so it's not surprising many of us are experiencing higher levels of worry and uncertainty about what things may mean for ourselves, family and friends.
As humans, we worry and try to predict what will happen in the future as a way of feeling more in control and to help us avoid experiencing unpleasant emotions such as fear. But acknowledging those emotions and letting ourselves feel them can be more helpful in the long run, ultimately lessening the anxiety and bringing us a sense of calm during these uncertain times.
We also tend to associate worry and uncertainty only with our minds, but it is also important to know that at times we can feel the anxiety physically too. Some common physical symptoms of worry and anxiety include:
An inability to relax, or feeling restless
Difficulty concentrating or controlling your worrying
Poorer quality sleep
Upset stomach or digestive problems
Muscle tension or aches and pains
Feeling more easily fatigued than usual
It is natural to struggle when times are uncertain, as our normal daily routines usually help us foster a sense of control. Without those we can feel a bit lost, so it is more important than ever to treat yourself, and those around you, with care and compassion.
Here are some hints and tips to help us all manage our worries and anxieties through this uncertain time:
Acknowledge how you're feeling
Focus on the present and what you can control
Paying attention to our feelings can help us work through them and better understand what things we could do which will help us feel better; consider chatting them through with a friend or relative, as this can be especially helpful.
The further we look into the future, the easier it is to get overwhelmed by long-term uncertainty. Set a daily routine that is manageable – for example getting up and going to bed at the same times each day, enjoying daily yoga practice, or going for a lunchtime walk - to help give your day some positive structure, and a greater feeling of control.
Create comforting rituals
Acknowledge the positives
These can be things you do on a daily or weekly basis - you might listen to your favourite podcast every morning when getting ready, read for half an hour before bed or create some new family/friend rituals to look forward to, like a monthly film club.
Even when things feel difficult, it can be very helpful to acknowledge the positives - consider jotting down three things you are grateful for each day, as a way to draw your attention to the positives; these could be nice meal, a chat with a friend or a movie you've enjoyed.
Recognise your achievements
Even though the last year wasn't what we were anticipating, it can be really helpful to review what we've achieved in spite of the challenges we faced, giving us greater hope for the future. Try taking a moment to reflect and jot down what you've achieved – from starting uni, to sitting exams in a new way online, getting to grips with new technology or finding new ways to have fun, we've all achieved many things this year, even in the face of uncertain times.
---
You can find more on dealing with loneliness and connection here.
You can also find more information on the CaPS webpages, and if you would like to speak to someone about how you're feeling, there are a number of support services available:
The UofG Life app also provides useful links to health and wellbeing resources available to students. With easy access from your mobile, discover more on the services provided by Nightline, Togetherall and CaPS. You can download the app via Apple Store and Google Play. You can also access the app via the University's app website.
First published: 17 February 2021