PhD scholar art features in major UN75 exhibition
Published: 5 November 2020
The work of UofG PhD student and artist Hannah Rose Thomas is featured in a major online exhibition for the 75th annivesary of the United Nations.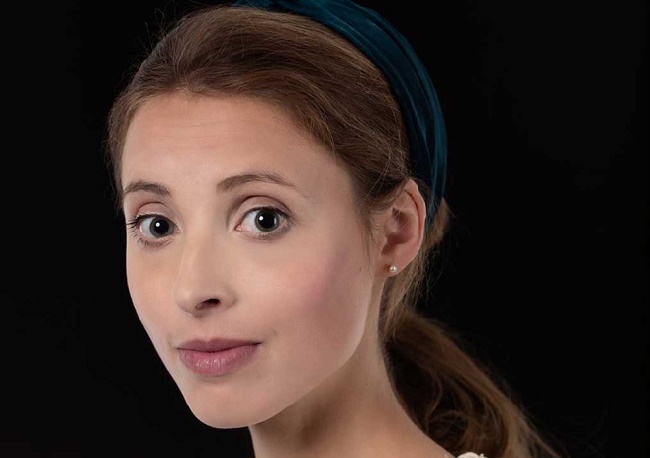 This year is the 75th anniversary of the United Nations (UN75).
To commemorate this anniversary, the United Nations Secretary-General asked the world, "What are your hopes for the future?"
Over one million people from every country spoke up, expressing their thoughts and ideas for the future we want. One of the ways people answered this question is by making art. The UN partnered with Google Arts and Culture to bring a collection of 500 artworks online.
One of the showcase UN75 art exhibitons on Google Arts and Culture is called The Future is Unwritten, with inspiring contributions from 10 comtemporary artists answering the UN Sustainable Development Goals and helping to imagine a better future.
One of those featured is artist and humanitarian Hannah Rose Thomas, a PhD scholar based with the UNESCO Refugee Integration through Language and the Arts based at the School of Education.
Hannah's exhibition is entitled Tears of Gold features portraits of Yezidi, Rohingya and Nigerian women are a visual testimony not only of war and injustice but also of humanity, dignity and resilience.
Hannah said: "It is an honour for the paintings to be part of UN75 and I hope that this will help enable the voices of the Yezidi, Rohingya and Nigerian women to be heard.
"The primary need of survivors of violation and violence is to feel like a person again, to rediscover their own sense of personhood and voice. The art projects helped create a safe place for survivors to share their stories.
"The creative arts can help unlock this process for those who are struggling to put their experience into words. The purpose was two-fold – both therapeutic and for advocacy, to empower the women's voices to be heard. The women understood that the aim was for these paintings to be shown in places of influence in the West to advocate on their behalf."
Hannah added: "My paintings are an attempt to recreate a face-to-face encounter of sorts, a reminder of the individuals at the heart of these humanitarian crises, which are so distant and at times difficult to relate to. The philosopher Emmanuel Lévinas says, when we encounter the face of the 'other', especially in their suffering, it transforms us, and leads to mutual understanding and respect.
"It is important, now more than ever, to recognise our shared humanity; that we have more in common than what divides us."
The works use art as a tool for advocacy and bringing stories into places of influence in the West. Click on the image below to visit the Tears of Gold UN75 Exhibition.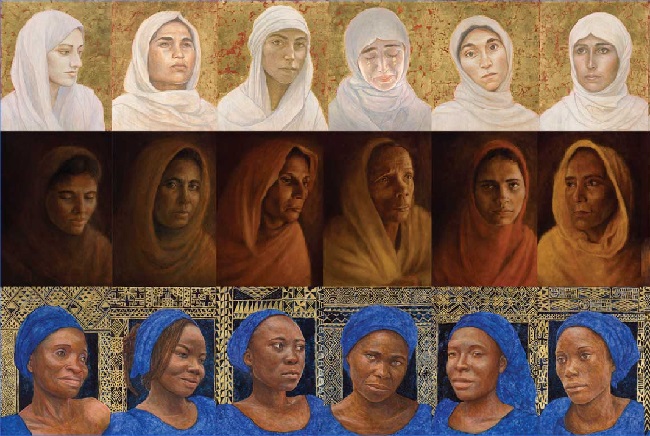 ---
Learn More
First published: 5 November 2020