Please contact with the secretariat at unesco-rila@glasgow.ac.uk
Lauren Roberts
Research, finance and media
T: +44(0)141 330 5541

Bella Hoogeveen
Events and creative partnerships
T: +44(0)141 330 8125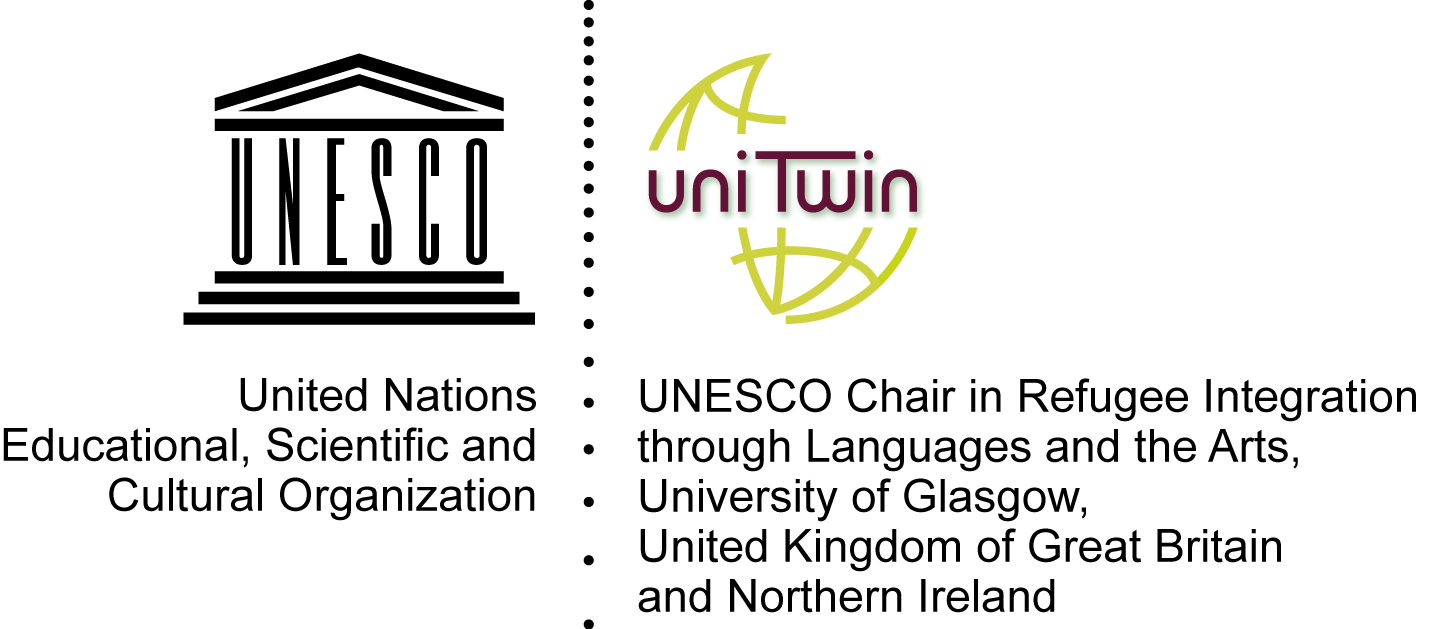 Welcome to the UNESCO Chair
UNESCO's UNITWIN and Chairs programme promotes international cooperation and networking to mobilise collaboration around the Sustainable Development Agenda 2030 and in key priority areas related to UNESCO's fields of competence – education, natural and social sciences, culture and communication.
The UNESCO Chair (incepted Jan 2017) supports learning from contexts which have long-term refugee and migratory experiences and where resilience has been developed, often in the face of overwhelming linguistic and cultural destruction. Working with our cross-sectorial partners, we engage in research and advocacy for creative and artistic approaches to integration, which sustain linguistic and cultural diversity, foster creativity and intercultural capabilities and promote peace.
We work closely with Glasgow Refugee, Asylum and Migration Network (GRAMNet).
Please contact with the secretariat at unesco-rila@glasgow.ac.uk
Lauren Roberts
Research, finance and media
T: +44(0)141 330 5541

Bella Hoogeveen
Events and creative partnerships
T: +44(0)141 330 8125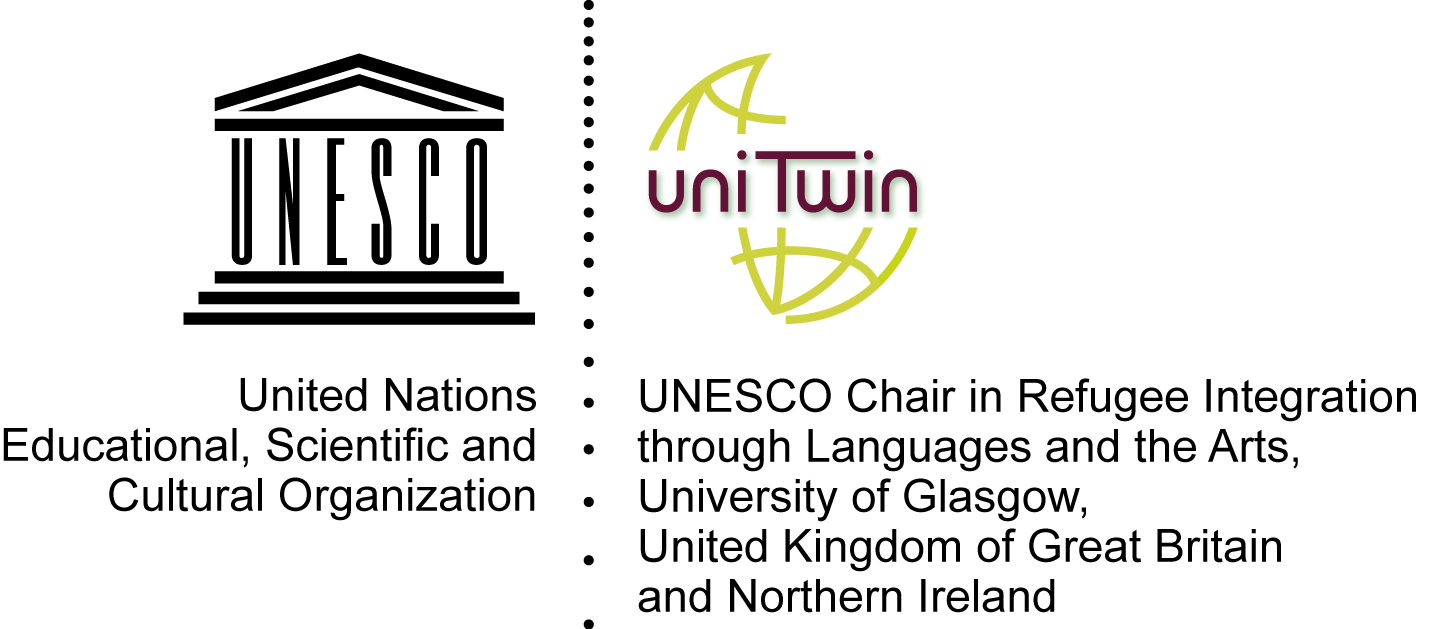 Latest News from the UNESCO Chair team and partners
30 Sep

1 Oct 2020 - UNESCO RILA friends and colleagues share our vision for 2020 and beyond

28 Sep

28 Sept 2020 - On 27 Oct Cyrenians CEO Ewan Aitken and UNESCO Chair Alison Phipps will be in discussion drawing us into a rich world of lived experience so we can better learn from those with long experience of living with conflict.

17 Sep

18 September 2020 - There has been a lot going on over the summer and much still to come. See our update for info...
Full listings...