Hannah Thomas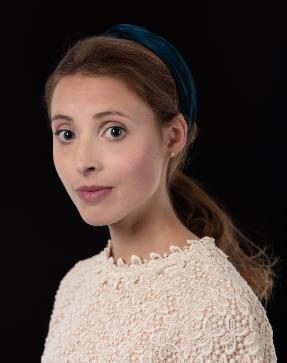 Hannah Rose Thomas is MIDEQ / UNESCO ARTLAB / UNESCO RILA PhD student from October 2020.
Hannah's PhD Studentship is in 'Evaluating the human and social Impact of Art for migratory and marginalized people – An Intercultural, Multilingual Approach to Equity.' Her research interest is in investigating the restorative and transformative potential of the arts to support conflict-affected and migratory communities to reconcile, to heal the past and to re-build a future.
Biography
Hannah is a British artist and Durham graduate in Arabic and History with an MA at the Prince's School of Traditional Art in London.
Hannah believes in the healing, reconciling and creative power of arts as a catalyst for social change; transcending cultural, religious or gendered divisions. While living in Jordan as an Arabic student in 2014, Hannah was invited to organise art projects with Syrian refugees for the UN Refugee Agency. This opportunity to combine her passion for art and compassion for the refugee crisis was a defining moment in her art career. At this time Hannah began to paint some of the portraits of the refugees whom she had met, to show the human stories behind the statistics.
Hannah has subsequently organised art projects in Iraqi Kurdistan for Yezidi women who escaped ISIS captivity; Rohingya refugees in Bangladeshi refugee camps and survivors of Boko Haram and Fulani sexual violence in Northern Nigeria.
Hannah's portraits of displaced women testify to their strength and dignity. Her paintings have been shown at the UK Houses of Parliament, European Parliament, Scottish Parliament, Lambeth Palace, Westminster Abbey, Durham Cathedral, GCHQ and The Saatchi Gallery. Three of Hannah's paintings of Yezidi women were chosen by HRH The Prince of Wales for his exhibition Prince & Patron in Buckingham Palace the summer of 2018.
She was selected for the Forbes 30 Under 30 2019 in recognition of her work to use art to empower the voices of displaced and marginalised communities to be heard.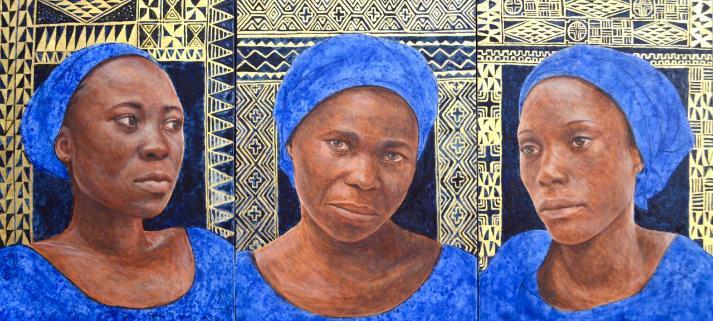 Tryptch of Nigerian Women, Survivors of Boko Haram, painted by Hannah Rose Thomas