Awards for both The Technician Commitment and Mohammad Ali Salik at the Technician Commitment Signatory Event.
On June 24th 2019 both Hannah Bialic and Mohammad Ali Salik attended The Technician Commitment Signatory at the Jaguar Experience Birmingham as the Institutional representatives of University of Glasgow.
Certificate of Recognition Awarded March 2019 to Mohammad Ali Salik In recognition of attendance at the Technician Commitment Peer Review Training Course in November 2018 and subsequent review of Technician Commitment Signatory Self-Assessments and Action Plans.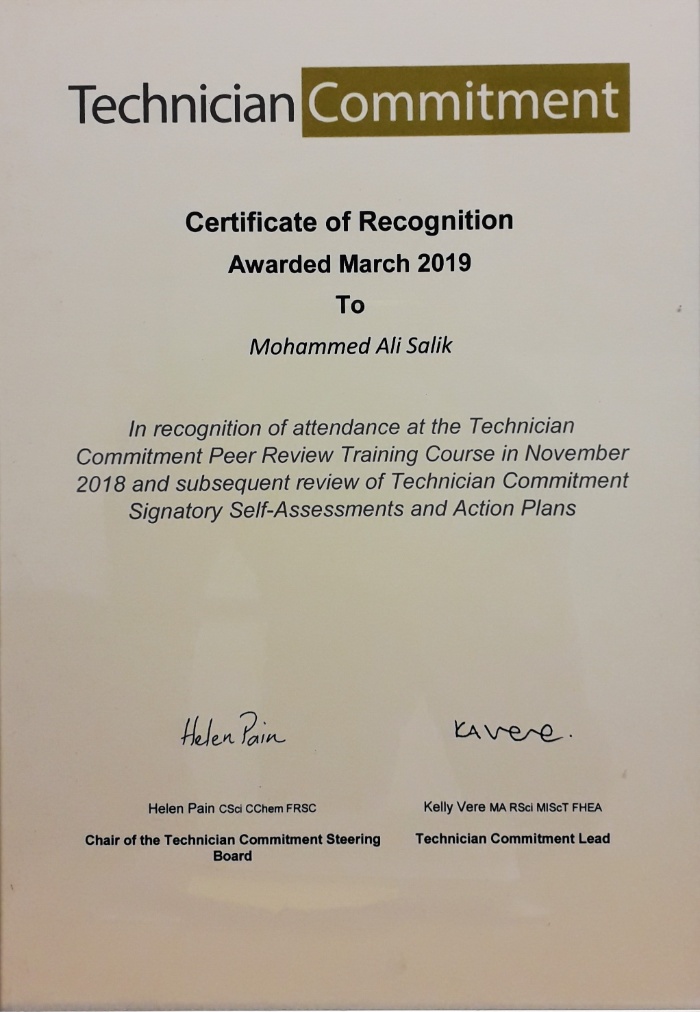 The University of Glasgow received an award for its successful submission of the self-assessment and action plan and for becoming the Signatory of the Technician Commitment.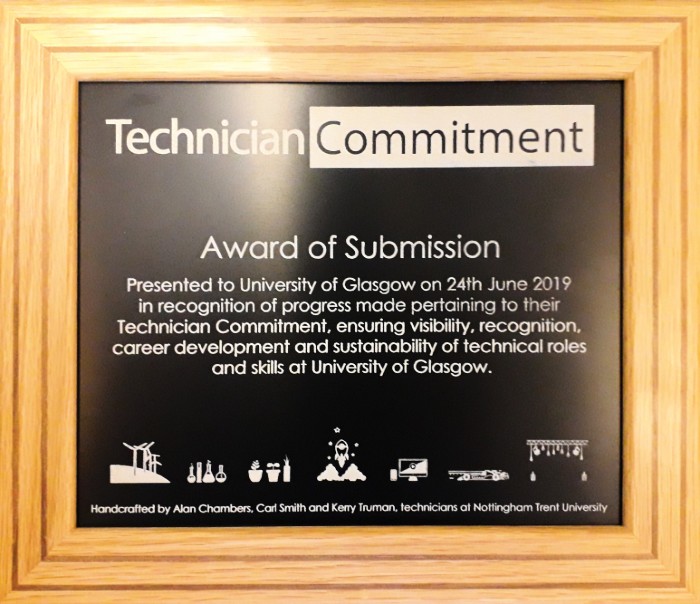 ---
First published: 2 July 2019