The University of Glasgow launches Pet Practice
The University of Glasgow Pet Practice, led by the School of Veterinary Medicine, will be based at the current Small Animal Hospital in the Garscube Estate Campus and led by Dr Paul Andrew Eynon. With three new clinicians already on board, the practice is open to pet owners within the UofG community. A 20% discount will be offered to all University staff.
The practice will help UofG veterinary students develop more general practice opportunities in line with their accreditation needs. The service comes only a few years after the University opened its own Equine first opinion service, which has been very successful.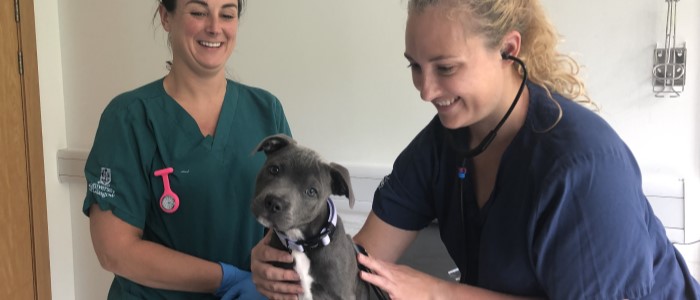 Prof Ewan Cameron, Head of the School of Veterinary Medicine, said: "We are thrilled to be opening the UofG Pet Practice. The primary reason for doing so is to benefit our students, and to help them achieve a consistent learning experience, but we are also delighted to be offering an additional service to pet owners, and we look forward to giving their animals the best care possible."
"We also hope the Pet Practice will be of service to our own UofG community of pet owners."
Currently, the Vet School offers a 'second opinion' referral service, with the Small Animal Hospital already offering a first opinion emergency out-of-hours service to patients from neighbouring practices. The UofG Pet Practice will close the loop on a full spectrum of care available to pet owners here at the University.
Services will include
Routine Health Examinations
Sick pet consultations
Puppy, kitten & rabbit vaccinations
Annual health examinations & booster vaccinations
Routine neutering surgeries
Routine diagnostic procedures
Dental procedures
Other surgical procedures
Flea, working & diet nurse consultations
On-site OOH cover
---
First published: 29 June 2022