ARC café - new catering partner
We are pleased to announce that Eusebi's will launch an exciting new café and bakery offering within the ARC.
Eusebi's Café and Bakery, the newest venture from the family team behind the original Deli and Restaurant on Park Road, is set to open soon. The café and bakery will offer a 'light' version of Eusebi's much-loved food and drink offering.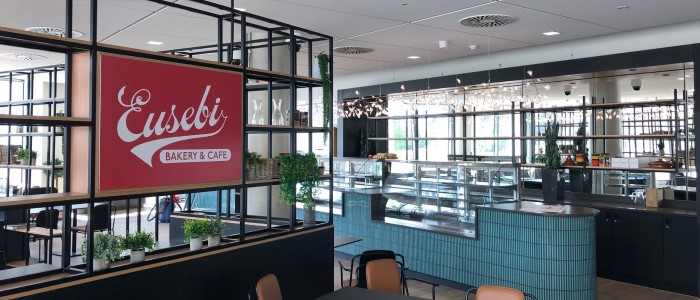 Initially opening to both the public and the University community from Monday to Friday, it is hoped that later in the year, Eusebi's Café & Bakery will extend its opening hours to evenings and weekends, too.
Customers will be able to enjoy the full range from Eusebi's own bakery, freshly made sandwiches and salad dishes, Italian coffee with locally sourced Mossgiel Organic Milk and other cold and hot drinks. The venue will also offer some other best sellers to take home like many of Eusebi's own fresh pasta products, including "Yesterday's Lasagna" as well as vegetarian and vegan options.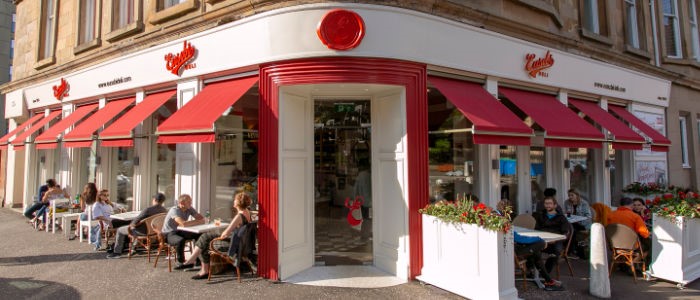 Robert Garnish, Commercial Services Executive Director said "The partnership with Eusebi's to bring a new offering into the ARC highlights the innovative catering approach being taken at the University. We are committed to partnering with local suppliers to provide a breadth of catering choice to staff, students, visitors and the local community".
Giovanna Eusebi, owner of Eusebi's, said: "It is a pleasure and privilege to be announcing the news of our new café bakery at the ARC – it is an incredible place, and we are so proud to be playing our own small part in fuelling world-changing research".
---
First published: 23 May 2022