GCC approves public realm work on Byres Road
Published: 16 November 2022
The first phase of the works – Partick Cross to University Avenue – will commence January 2023
Glasgow City Council will begin on a major programme of road and civic infrastructure improvements to Byres Road in the new year.
The project aims to rejuvenate the quality of Byres Road and improve the pedestrian experience, enhance the vibrancy of the shops and services, and make the area more cycle-and environment-friendly.
The work, as part of the Glasgow City Region Deal, will be delivered in phases to minimise the disruption to local businesses and residents. The first phase concerns the area between Partick Cross to University Avenue, and will commence in January 2023 with the aim to be completed by summer 2024.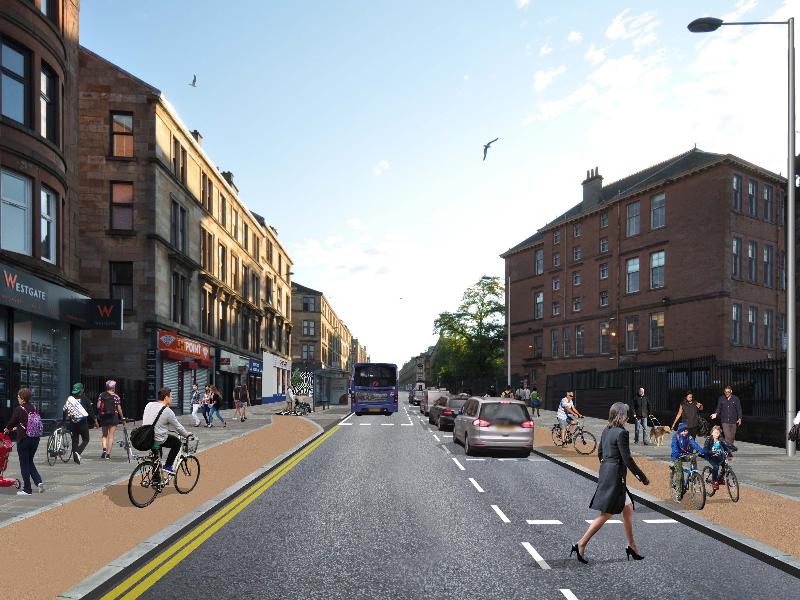 This first phase of works may impact those colleagues who commute via the Partick subway and/or train station, and the other nearby subway stations.
The second phase of these work - between University Avenue and Great Western Road - will be delivered under a separate contract and will commence following completion of the first phase.
Councillor Susan Aitken, Leader of Glasgow City Council and Chair of the Glasgow City Region Cabinet, said: "Residents, businesses and everyone who comes to Byres Road will enjoy the benefit of this work, which will significantly improve the public realm there, raising the quality of pavements and public spaces, and making it easier for people using different modes of travel to get around this great Glasgow street."
---
First published: 16 November 2022