Retirement of Professor Jill Morrison
Professor Professor Jill Morrison will retire from her position as Clerk of Senate and Vice-Principal of the University, with Professor Martin Hendry moving into those roles from the beginning of August.
Speaking about the appointment, Professor Sir Anton Muscatelli. Principal and Vice-Chancellor of the University said: I am delighted that Professor Martin Hendry has been appointed to the position of Clerk of Senate and Vice-Principal. Martin has already made a significant impact on our community, as a senior member of the Nobel-Prize winning LIGO Scientific Collaboration which made the first ever detection of gravitational waves in 2015, and indeed throughout his time in the School of Physics and Astronomy, including serving as Head of School.
"In taking on this position, I'm pleased that Martin will now be able to contribute his years of knowledge and experience to our University Senior Management Group. I am very much looking forward to working together to promote and support the interests of our community, and ensuring Glasgow remains an inclusive, vibrant, innovative and world-changing University.
"I would also like to take this opportunity to sincerely thank Professor Jill Morrison who has been a dedicated and exceptional Clerk of Senate since 2018. Throughout her time in this role, Jill has not only been a passionate advocate for our students and colleagues, but she has also worked incredibly hard to ensure the University of Glasgow maintains a world-class reputation for its academic rigour and excellent research.
"Jill has been a wise and valued member of our Senior Management Group and will be greatly missed, but I wish her well as she embarks on her well-deserved retirement."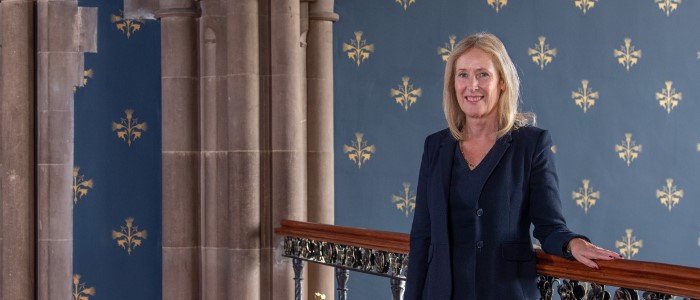 Prof Hendry said: "I am delighted, and honoured, to be appointed Clerk of Senate - a position that I see as deeply invested in the University's core ethos of academic excellence underpinned by integrity, collegiality and mutual respect. I look forward to working closely with colleagues across the University in my new role."
---
First published: 28 July 2022