Second stage of University Gardens restoration
Conservation work by the University's Estates team to protect and restore the historic terrace houses at University Gardens have entered the second stage.
Similar in nature to the work undertaken in phase one, which worked on numbers 9-14 University Gardens, the second phase will repair rooves, windows, and external fabric on Nos 1-8.
The restoration project is much needed to ensure workspaces are suitable for colleagues and students. As well as making the buildings more comfortable, the project will also increase their long-term energy efficiency, improving wind and waterproofing for many years to come.
Originally built between the 1880s and 1900s, these listed buildings with warm-toned sandstone facades set behind front garden walls, represent a variety of architectural styles ranging from Italian and French renaissance to what is known as the eclectic Glasgow style, as well as influences from the world-renowned architect Charles Rennie Mackintosh. Originally used as private residences, University Gardens housed prominent figures within society, including shipowners, engineers, professors, and wealthy whisky merchants. Later these buildings were gifted or purchased by the University. Now it is home to the University's College of Arts.
During the first phase of the project the team focused on restoring University Gardens No 9 to No 14. Over 60 tonnes of natural stone and 600 slates were replaced, 150 meters of gutters were repaired and decorated, numerous chimneys were rebuilt and repaired, 288 windows were overhauled and draft-proofed, and over 1000 meters of lead to the roofs was replaced.
The second phase will see residences between No 1 and No 8 restored. The management of this phase presents additional challenges as the buildings will remain fully operational throughout the works resulting in unavoidable disruption for building users. The Estates team aims to keep this to a minimum and very much appreciates colleagues' patience and tolerance throughout the project.
Peter Haggarty, Director of Construction and Capital Programme at the University of Glasgow, said: "This has been a unique project which forms part of the University's Campus Development Programme focusing on the rich architectural heritage of the University and the West End community."
Lynsey Paterson, Building Surveyor – Conservation & Projects at the University of Glasgow, said: "The brief supporting this project was to address back log maintenance with a conservation-minded approach. I feel this has been achieved both practically, from a future maintenance perspective, and sympathetically, from a respect for our nationally important assets, as the first phase of this project is revealed."
The second stage of the project is aiming to be completed by the commencement of the new academic year in September 2022.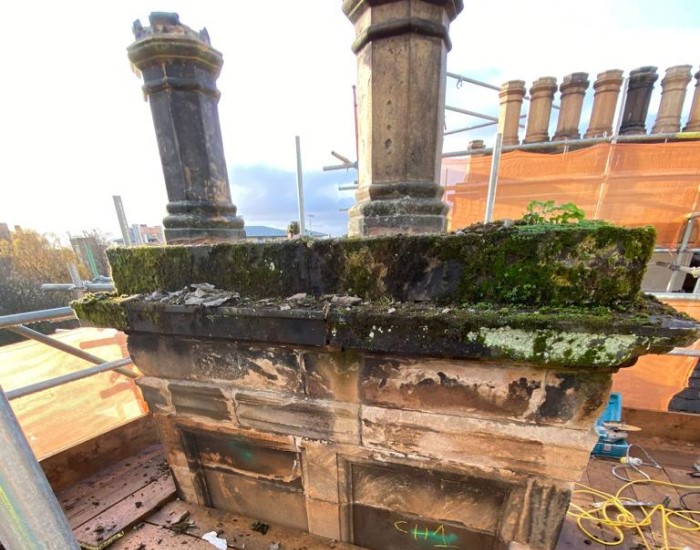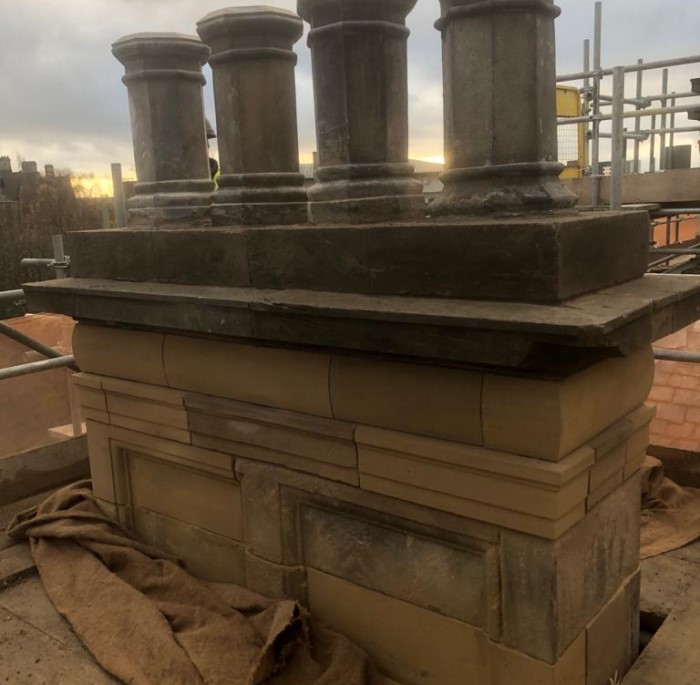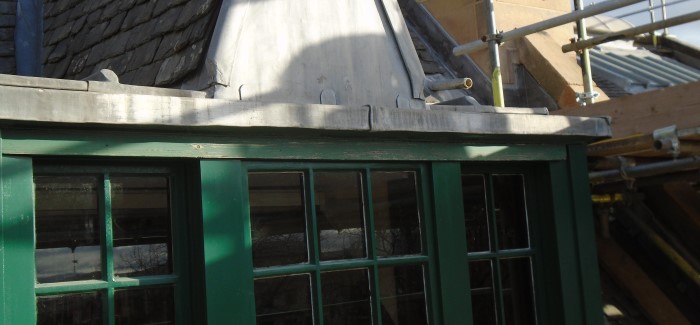 ---
First published: 8 April 2022