CIVIS photo competition
Published: 1 October 2021
Staff and students invited to showcase the University in the first CIVIS Exhibition
Show the CIVIS community your favourite, strangest, or most unexpected angle of Glasgow university!
Staff and students are invited to join the photo competition and submit photographs showcasing the beauty, originality and/or strangeness of UofG.
The pictures may represent special or secret spots on campus, notable or curious decoration, or any other fantastic or funny view on campus and university spaces. The images can also show the university community interacting with the place and each other.
The selected photographs (up to 5 per university) will be part of the first CIVIS Exhibition. This will be unveiled as we launch the Global CIVIS days in Brussels on 24 November 2021 and will then travel among the 9 member universities.
Deadline to submit your photo: 10 October 2021
Access the CIVIS website to submit your entry and view the full competition rules.
Good luck!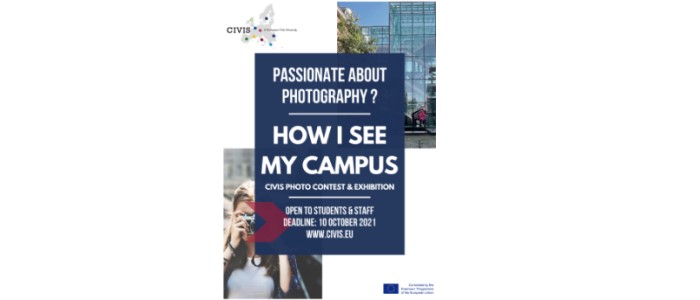 ---
First published: 1 October 2021