Construction to begin on ASBS/PGT Hub
We expect construction work to begin on the Adam Smith Business School and Postgraduate Taught Hub on 4 June 2021, with completion scheduled in spring/summer 2023.
This will be the third building to be constructed on the site of the former Western Infirmary, after the ARC (Advanced Research Centre) and Clarice Pears Building (Institute of Health & Wellbeing), which are currently in construction.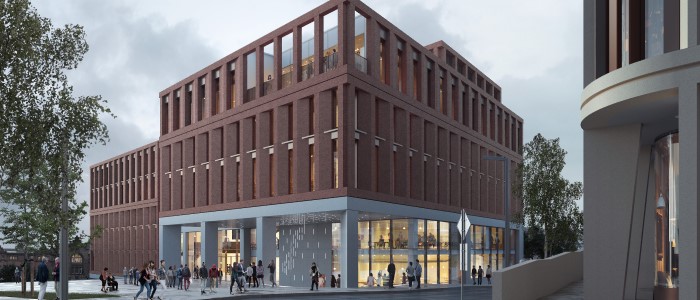 The 11,400sqm, £85 million building will be the first in the University with facilities specifically designed for our postgraduate taught community, including space for study, collaboration, networking across disciplines and enhancing connections between academia and business.
The same building will also be a new home for the Adam Smith Business School, providing world-class facilities for teaching, research and collaboration with stakeholders, and ensuring Glasgow can continue to attract the very best students and academics.
Work will also involve developing the surrounding environment, including landscaping the south of the Western site, which borders Dumbarton Road, creating of a new civic area.
The following indicative timeline details stages of construction – please note that this may change subject to changes in programme, however we will keep you informed of any significant developments.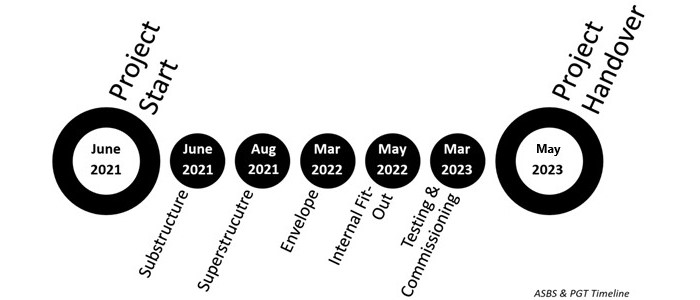 We do appreciate that any construction projects have the potential to cause disruption. Together with our construction partners, Multiplex, we are committed to reducing the impact of construction on our community. Measures introduced across all our developments include:
Noise, dust and vibration monitoring at the project and site perimeter
Adherence to agreed Glasgow City Council working hours (Monday-Friday 7:30am-9pm, Saturday 7:30am-5pm)
Use of offsite pre-manufacturing for both Façade and Mechanical & Electrical activities to reduce works on site
If you have any comments, queries or feedback, please contact Multiplex community@multiplex.global.
---
First published: 14 May 2021