FutureLearn and UofG announce first online degree
Published: 1 August 2019
Glasgow's first online postgraduate degree on the FutureLearn platform will be in End of Life Studies
FutureLearn, the social learning platform, and the University of Glasgow, have announced an expanded partnership which sees the University of Glasgow deliver its first online degree on the FutureLearn platform.
The University of Glasgow is FutureLearn's first Scottish partner to embark on online degrees on its platform.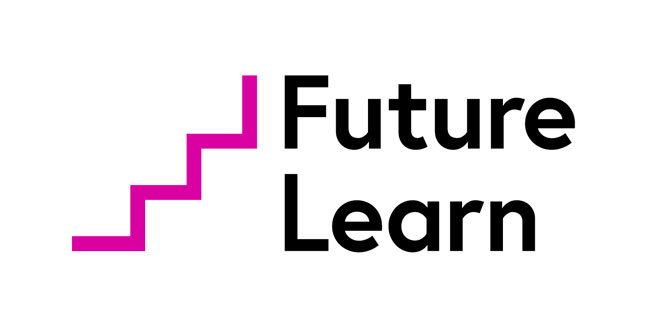 The University of Glasgow and FutureLearn have been partners since FutureLearn launched, with the university hosting, successful online courses such as A History of Royal Fashion, Understanding Suicide and Suicide Prevention Strategies in a Global Context, and Antiquities Trafficking and Art Crime. The announcement marks a continuation and expansion of that partnership to include Glasgow's first online postgraduate degree on the FutureLearn platform which will be in End of Life Studies.
The degree will be available as a MSc, PGDip, PGCert with 180, 120 and 60 credits awarded respectively, and students can study at a time, place and pace that fits with their professional and personal commitments. A taster course will be launched towards the end of this year where learners will be able to join for free to gain insight into what the degree course will entail. The degree itself will be launched towards the end of 2020.
Delivered by world-leading academics in end of life studies, this degree will provide a unique opportunity to study one of the most pressing global issues of our times. As the global population ages and grows, there will be a huge increase in the number of people who die in the world every year, from around 56 million currently to 90 million, or even more, by the second half of the century.
Longevity is shaping new patterns of ageing, and of dying, but access to good quality end-of-life care varies enormously around the world. This degree will explore the many contested issues concerning where, how, when and where we die. It will examine the varied cultures and ideologies relating to "a good death" global attempts to improve end-of-life care, specific examples of legalised assisted dying, and the wider debates that have resulted.
The course will draw on the social sciences, humanities and clinical disciplines to examine new theories, empirical studies and innovative methods that are shedding light on the issues of death, dying and bereavement across cultures and geographies. The degree will offer a much needed critical perspective on issues of policy and practice, cultural representations, beliefs, values and ethics relating to end of life issues.
"The University of Glasgow is delighted to partner with FutureLearn in the provision of this online degree. The University has significantly increased the number of online distance learning programmes delivered in the last five years and this partnership will allow us to expand our existing portfolio as well as providing flexible, online, micro-sized education, which they can experience for free before committing to a full degree. This is an exciting new venture and we look forward to working with FutureLearn on this," said Professor Jo-Anne Murray, Assistant Vice-Principal Digital Education, University of Glasgow.
Mark Lester, Managing Director of Universities and Educational Partnerships at FutureLearn, commented: "The world of learning is changing quickly and the University of Glasgow, understand this. As people the world over have to upskill on a continuous basis with rapid advances in jobs and technology, universities need ways to develop and offer courses that meet the diverse needs of globalising industries. We're delighted to be able to help the University of Glasgow to address those needs with our unique model of short courses, stackable microcredentials, and degrees."
Mr Lester continued: "The University of Glasgow is one of our founding partners, we've been on a great journey together so far and we're delighted that they have chosen to extend the work they do with us to include the full breadth of our portfolio to cater to the needs of today's learners."
The online programme is likely to appeal most to people already engaged in some way in matters relating to death, dying, bereavement, palliative and end of life care. We envisage a rich online learning community on the programme, made up not only of practitioners, but also social activists, and those working in artistic and cultural media, as well as people pursuing their own personal development on a matter of pressing human interest. It will equip these learners with new insights on end of life care, developed by the Glasgow End of Life Studies Group, and now available in a flexible, wholly online programme of study.
---
First published: 1 August 2019
Related links