Special book club to celebrate Black History Month
The College of Arts Staff Book Group was set up in September 2019 as a monthly lunchtime event for all staff in the College of Arts, to meet and discuss books of all styles, types and genres. All members of staff are welcome to join - see the Yammer page for more details link below.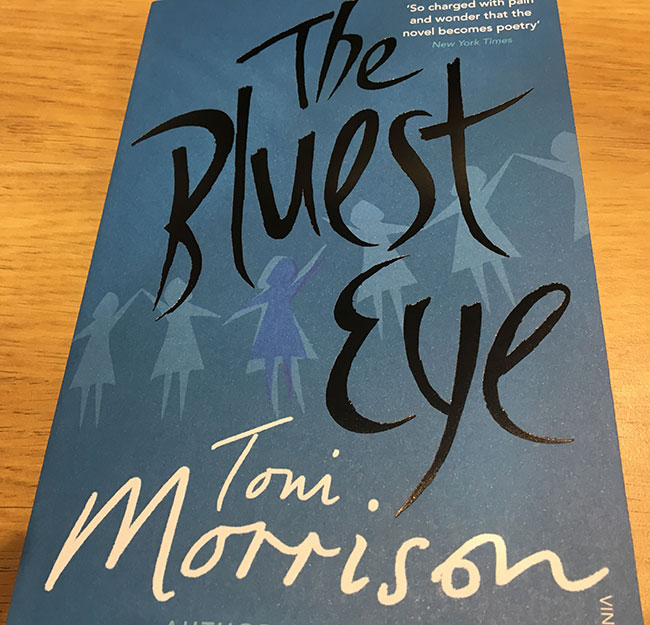 For Black History Month, the next book will be "The Bluest Eye" by Toni Morrison. Published in 1970, this is Morrison first novel, and given her recent death it seems an appropriate point to reflect on one of America's most acclaimed writers. The novel, which is set in Lorain, Ohio, tells the life of a young African-American girl named Pecola who grows up during the years following the Great Depression.
Free copies will be available from the John Smith Bookshop, courtesy of the Ferguson Bequest. The Book Group meeting is at 1pm on Tuesday 8th October, Rm 104, 6 University Gardens and there will be refreshments.
https://www.yammer.com/glasgow.ac.uk/#/threads/inGroup?type=in_group&feedId=8441102336&view=all
Funding by the Ferguson Bequest. Professor Thomas Ferguson (1900-1977), Henry Mechan Chair of Public Health (1944-64), bequeathed his estate to the University, with the instruction that the money should be used to foster the social side of University life.
---
First published: 20 September 2019