HR Recruitment Process Review
Published: 23 April 2019
World-Changing Glasgow Transformation unveils a survey update
Thank you to everyone who took part in our recent HR Recruitment Process Survey. We have included an overview of the feedback received and the actions we will work through over the coming months to improve the experience for our hiring managers. If you have any questions about the survey data, please contact Clive Tanton.
Survey Results
183 responses received from across the University
‌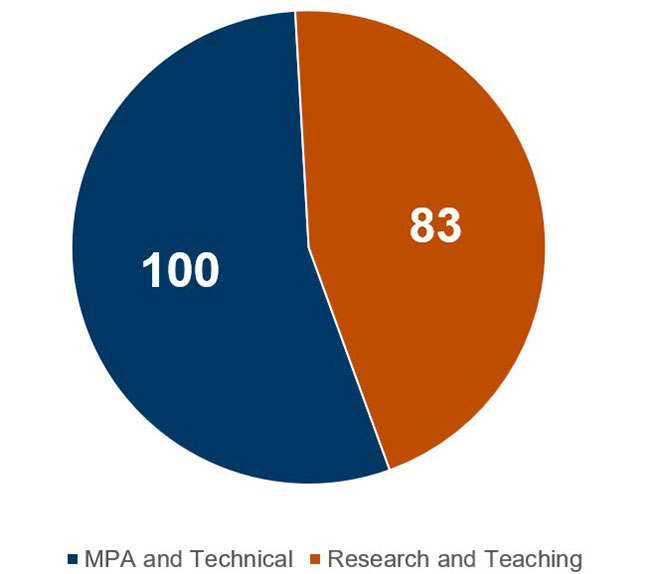 Role types represented and numbers
159 free-text comments received

Scoring of the different elements of the Hiring and Recruitment process
Highest scoring element:
Candidate Selection (Short-listing, interviews, and outcome process)
Lowest scoring:
Pre-approval (planning stage)
Approval (Financial approval and grading)
Next steps
Your input has now changed the scope and focus of the project and a series of workshops are planned this month with our HR, Professional Services and Finance colleagues to work on this. The aim of these sessions is to review the pre-approval process, which includes grading and financial approval, and work together to make this a quicker process. As you may be aware, the pre-approval steps were not part of phase 1 of this project or previously in scope of the recruitment review, so we are now working to improve these elements in phase 2, alongside the introduction of our eRecruitment module. Once the pre-approval process review has been completed and improvements agreed, the next step is the eRecruitment itself, and this will be part of the eRecruitment module in CoreHR.
We will provide another update on this project next month. In the meantime, please do not hesitate to contact Clive Tanton, Project Manager, WCGT with any questions.
Martina Cooper, Head of Strategic Recruitment and Talent
Tracey Aydogan, Head of International and Academic Resourcing
---
First published: 23 April 2019