'Glasgow: Mapping the City' on the shortlist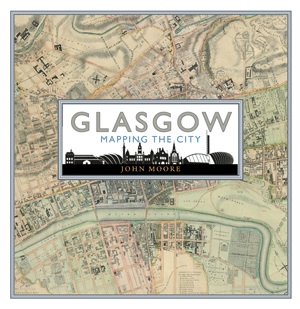 ‌John Moore's lavishly illustrated book Glasgow: Mapping the City has been shortlisted for the Non-Fiction Prize at the Saltire Society's Literary Awards 2016. Much of John's research for the book was based on the extensive holdings of the University Library, where he is the Map Librarian.
The book features 80 maps selected for the stories they reveal about Glasgow, including the development of the Clyde and its shipbuilding industry, the villages which were gradually subsumed into the city, how the city was policed and what lies beneath its streets.
John told Campus e-News: 'I am really chuffed about this unexpected recognition and am delighted that it recognises the value and interest in our maps to a wide audience.'
The award ceremony will take place on 24 November in Edinburgh.
Check out the University's map collection and online map galleries.
More information
---
First published: 24 October 2016