Email Overload
The University of Glasgow's Email Overload campaign has resumed after the summer break. Campus e-News is still getting positive comments and suggestions for coping with the daily avalanche of email.
Earlier in the year Science and Engineering / Maths student Sarah Irive sent us her own poster idea - and won a gift voucher for her design. We have been able to take Sarah's idea and create a new poster in the Email Overload series.
If you have your own comments or suggestions, please talk to us: communications@glasgow.ac.uk. As ever, a £20 gift voucher for the best idea.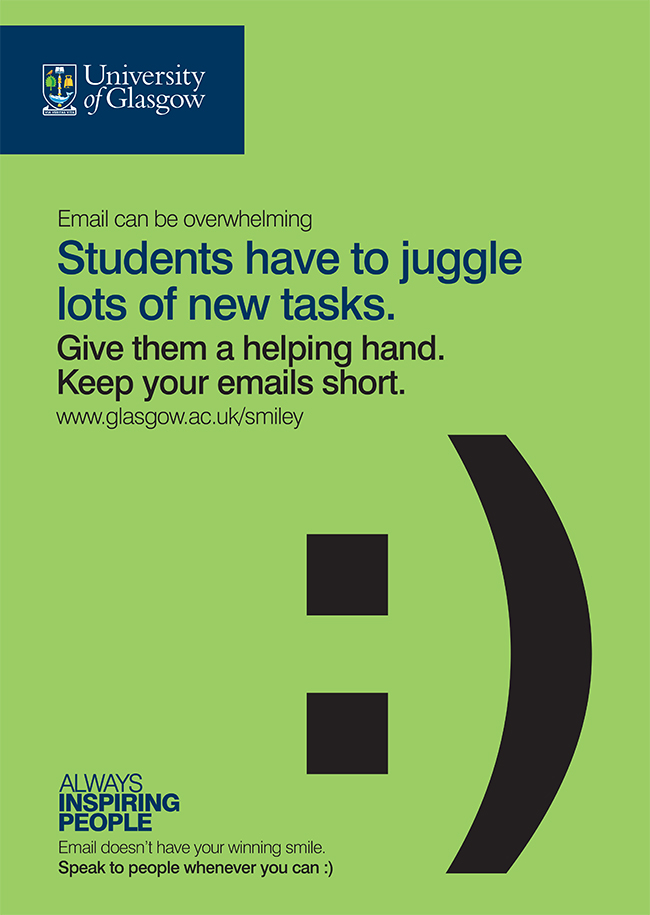 ‌‌
---
First published: 11 October 2016