Email Overload campaign
Issued: Mon, 06 Jun 2016 08:08:00 BST
The University is running a campaign to help everyone cut the number of emails.
There are weekly updates in Campus e-News. And each week we'll be publishing a new poster in the series.
We are asking for good ideas about helping us all cope with email. And we are also asking for email horror stories. (Please don't send us anything that would identify culprits! We all make mistakes.)
All the posters to date are on this page and can be downloaded and printed. The campaign ran through May and June 2016 and is having a short revival in the Autumn of 2016.
For more information, contact: communications@glasgow.ac.uk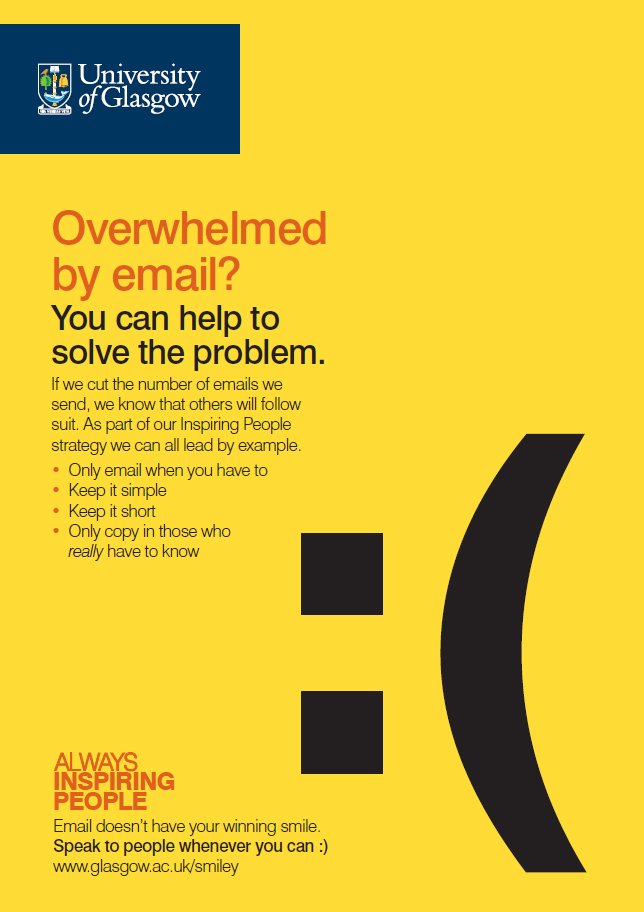 ‌
‌‌
---