Scotland Malawi - ties strong

The Institute of Infection Immunity and Inflammation and the Wellcome Trust Centre for Molecular Parasitology (WTCMP) recently staged an exhibition at the Scottish Malawi Partnership (SMP) AGM and Conference, writes Alexandra Mackay.
The aim of the annual event is to support and promote active networking between Scotland and Malawi and to highlight the sustainable impact SMP members are having in both countries. The theme of the event this year was "Dignified Partnerships: Sustainable Impact"
The event was attended by local MP's Patrick Grady and Margaret Ferrier and MSP Annie Wells. Colourful exhibition displays promoting Malawian products and services added to the day as did WTCMP's own exhibition of all its activities in Malawi. Newly arrived Beit/Glasgow funded Malawian masters students Nelson Simwela and Trancizeo Lipenga also attended the event and met many members of the Malawian community living in Glasgow.
Professor Paul Garside, Head of the Centre for Immunobiology, who headed up the University of Glasgow presence at the event, said: "It was great to attend a very enjoyable event and see the many mutually beneficial interactions between so many people and groups in Scotland and Malawi and share our experiences. The mandazi and Malawi G&T was also pretty good!"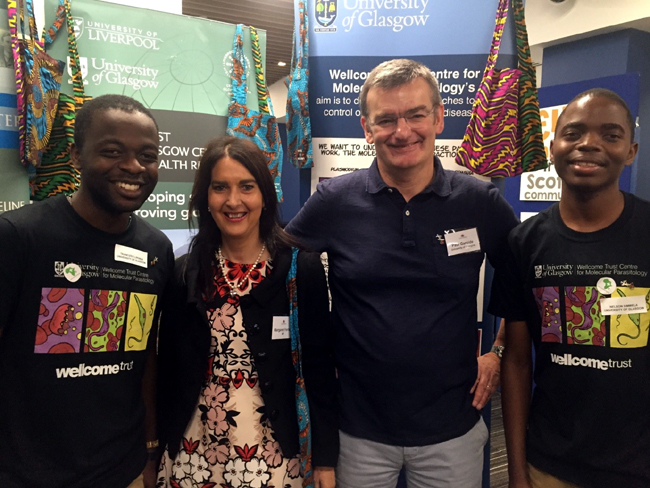 ---
First published: 10 October 2016