Procurement and Estates share Gold
Working together, Procurement and Estates & Buildings teams have achieved the Chartered Institute of Procurement and Supply (CIPS) Sustainable Procurement Review Gold award.
The University's Sustainability Strategy is supported by the Sustainability Governance Committee and executed through Sustainability Delivery Board. As part of this Board, Procurement are focussed on ensuring that our key supply chain partners are delivering value in the areas of community benefits, supported business, workforce matters, working with SMEs and driving compliance to the Modern Slavery Act 2015.
The Procurement Strategy is committed to delivering our Sustainable Procurement Objectives. The University commits to procure all goods and services in compliance to the Procurement Code of Conduct which is focussed on social, ethical, economic development and environmental considerations.
Categorisation of goods, services and works using Marrakech approach and Department for Environment, Food and Rural Affairs (DEFRA) tools are applied to identify sustainability risks. The high risk suppliers are measured and monitored through the Chartered Institute of Procurement and Supply (CIPS) Sustainability Index. The Index allows suppliers to obtain a rating of their performance in the areas of Economic, Social and Environmental sustainability. This measurement forms a key part of working with suppliers to continuously improve their sustainability performance where necessary. This provides assurance of commitment from external partners towards University's sustainability targets.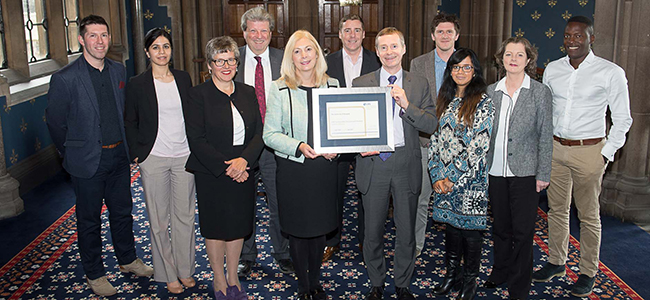 ---
First published: 4 November 2016